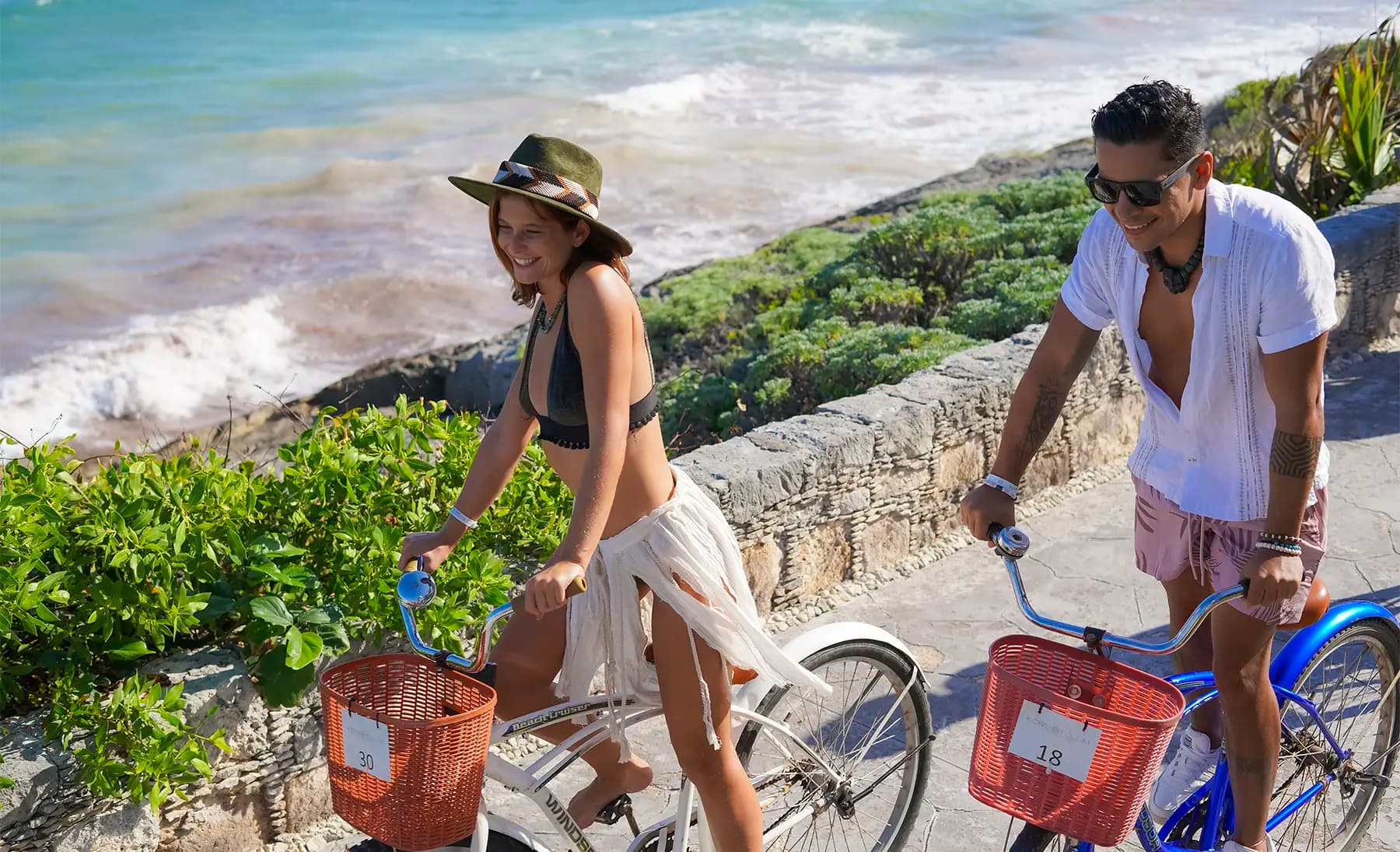 July 12, 2023|Tulum
Summer in Tulum: 10 Unforgettable Experiences
The turquoise waters of the Mexican Caribbean beckon adventurous travelers to immerse themselves in a world of unparalleled beauty. Tulum, a coastal jewel bathed by the sun, is the perfect destination for those looking for a summer getaway full of unforgettable experiences; therefore, we present the "Top 10" of the best experiences you can have in this magical tropical corner.
Explore the Mayan Ruins.
Immerse yourself in the ancient history of Tulum as you explore the impressive Mayan ruins located on a cliff overlooking the sea. This unique archaeological site will take you on a journey through time as you admire the majestic pyramids and discover the secrets of an ancient civilization.
Swim in the Cenotes.
Cenotes are unique geological formations that offer a refreshing refuge from the summer heat. Dive into their crystal clear waters and discover a world full of stalactites and stalagmites.
Relax on the White Sand Beaches.
Tulum's beaches are world-famous for their white sand and pristine waters. Here you can enjoy the tropical sun while relaxing in a hammock, taking a refreshing sea dip, or simply reveling in the natural beauty surrounding you.
Snorkel in the Coral Reefs.
The second largest coral reef in the world is located off the coast of Tulum. Put on your snorkel gear and enter the underwater world, where an incredible variety of colors and marine life awaits you.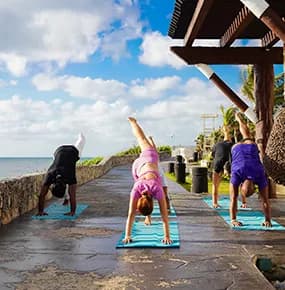 Taste the Local Cuisine.
From authentic Mexican flavors to world-class gourmet cuisine, you will find options to satisfy every palate. Be sure to try fresh ceviches, artisanal tacos, and delicious desserts made with local ingredients.
Tour the Jaguar National Park.
Delve into the mysterious and wild jungle of the Jaguar National Park in Tulum, a natural protected area covering 2,249 protected hectares where nature unfolds all its splendor and immerses you in a world full of fascination and adventure. Receive your free entrance when you book your stay at Kore Tulum.
Practice Yoga in front of the sea.
Take advantage of the positive energy of Tulum, which is also known as a center of wellness and spirituality; join a yoga class in front of the sea, with the sea breeze caressing your face and the sound of the waves in the background, you will feel in harmony with nature and yourself.
Explore the Aktun Chen Caves.
Discover a subway world full of wonders in the Aktun Chen Caves. Delve into the depths and marvel at these unique caverns that have taken centuries to form, an experience that will amaze you!
Take a Bicycle Tour of the area.
Cycle through the picturesque streets of this charming coastal town. Stroll through the hotel zone or downtown and discover colorful murals, enjoying Tulum's relaxed and bohemian atmosphere.
Enjoy the Nightlife.
When night falls, Tulum transforms into a paradise full of life and energy. From beach bars with live music to nightclubs with international DJs, there are options for all tastes. Dance under the stars and live a unique nighttime experience that will make you vibrate.
Experience the charm of the Mexican Caribbean at Kore Tulum.
Tulum is much more than just a beach destination. It is a magical place where history, nature, and culture intertwine to offer visitors unforgettable experiences. So don't wait any longer; pack your suitcase and let yourself be seduced by the magic of Summer in Tulum, an adventure you will remember forever!
Tulum is more than just a beach destination.
Take advantage of our summer sale and get up to 62% off by booking your stay at Kore Tulum with an all-inclusive plan or bed and breakfast only; immerse yourself in its exuberant natural beauty and have an unforgettable wellness experience.
Discover more about our hotel in Tulum.
Stories from the Mexican Caribbean.
Carretera Tulúm-Boca Paila Km 3.8 LT 48 C.P. 77760 México