Indulge in Culinary Delights in our Restaurants in Tulum
Welcome to the culinary world of Kore Tulum; here, your senses will be transported to a culinary world of originality, creativity, and flavor, where our expert chefs fuse local and international cuisine to create delicious and visually appealing dishes.
Each gastronomic corner of our resort is designed to satisfy your most diverse cravings.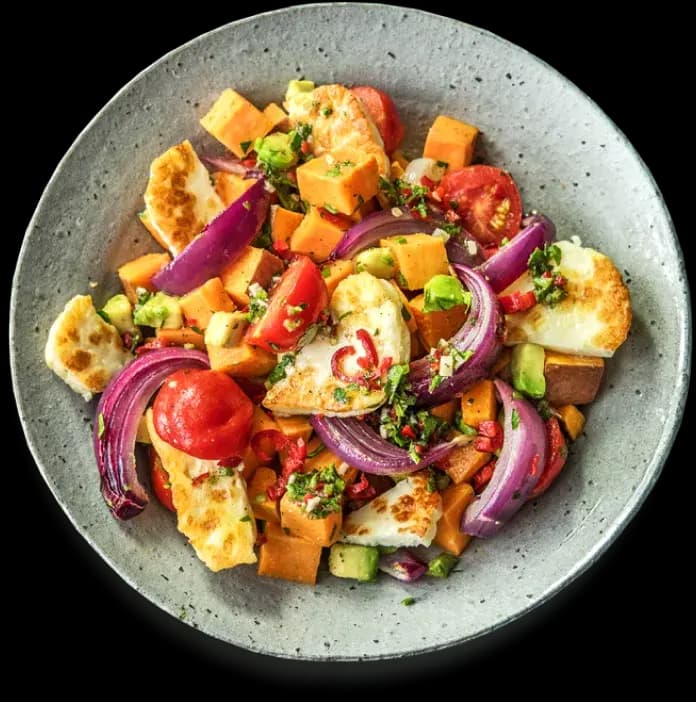 Delightful Dining Experiences
Shangri-La
Discover a paradise of flavors and aromas transporting you to different culinary cultures. From Mexican cuisine to Italian haute cuisine, through oriental gastronomy, Sangri-La has a diverse daily menu.
Live a delicious and exciting experience at Shangri-La inside Kore Tulum.
6:00 pm to 10:30 pm.
*Hours are subject to change.
VIEW MORE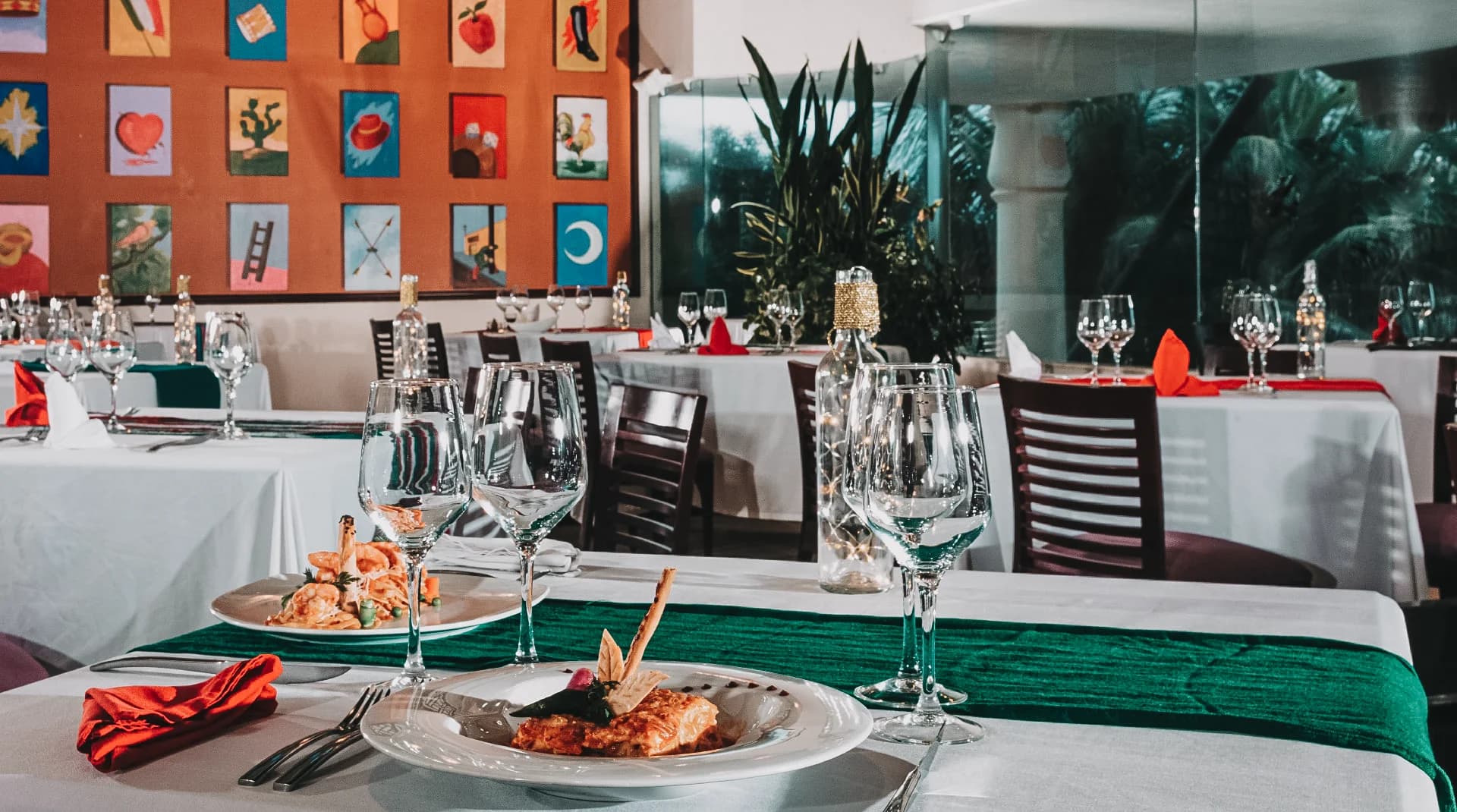 Nirvana
Awaken your senses at Nirvana and enjoy every dish with fresh ingredients. Relax, take a break, and start your day in the tropical paradise of Tulum with a taste that will linger on your palate.
Whether you are looking for a couple's or business lunch, our Nirvana restaurant is the perfect place to delight your palate.
Breakfast 7:00 am - 11:30 am. Lunch 12:30- 6:00 pm. Dinner 6:00 pm to 10:30 pm. *Hours are subject to change.
VIEW MORE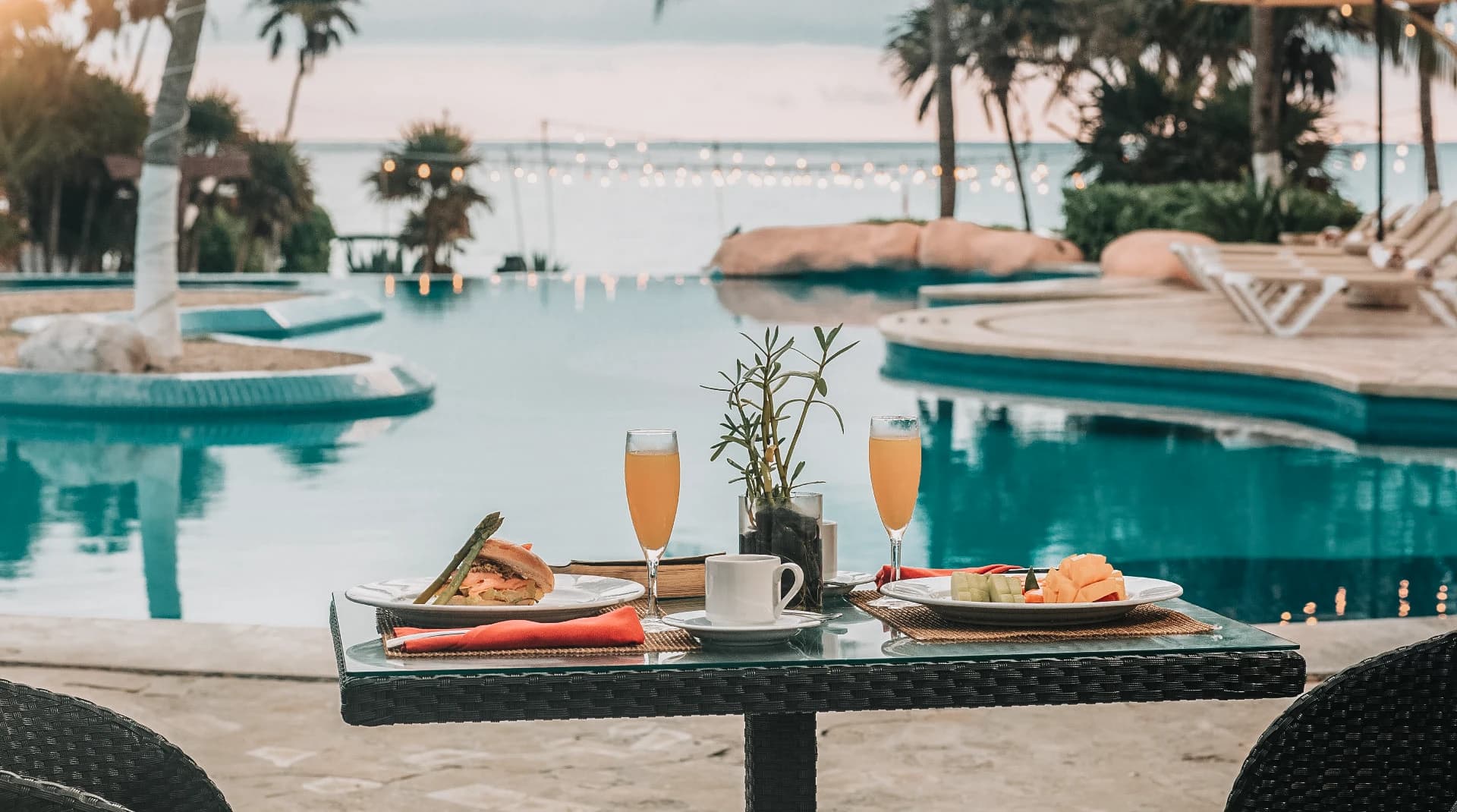 Discover our bars and indulge in a wide variety of beverages
Pool bar Váruna
Enjoy the Caribbean sun without leaving the pool; our pool bar is the perfect place to enjoy your favorite drinks. Whether you want to cool off with a lemonade or have something a little stronger, enjoy the view and relax at Kore Tulum!
10:00 am to 6:00 pm. *Hours are subject to change.
VIEW MORE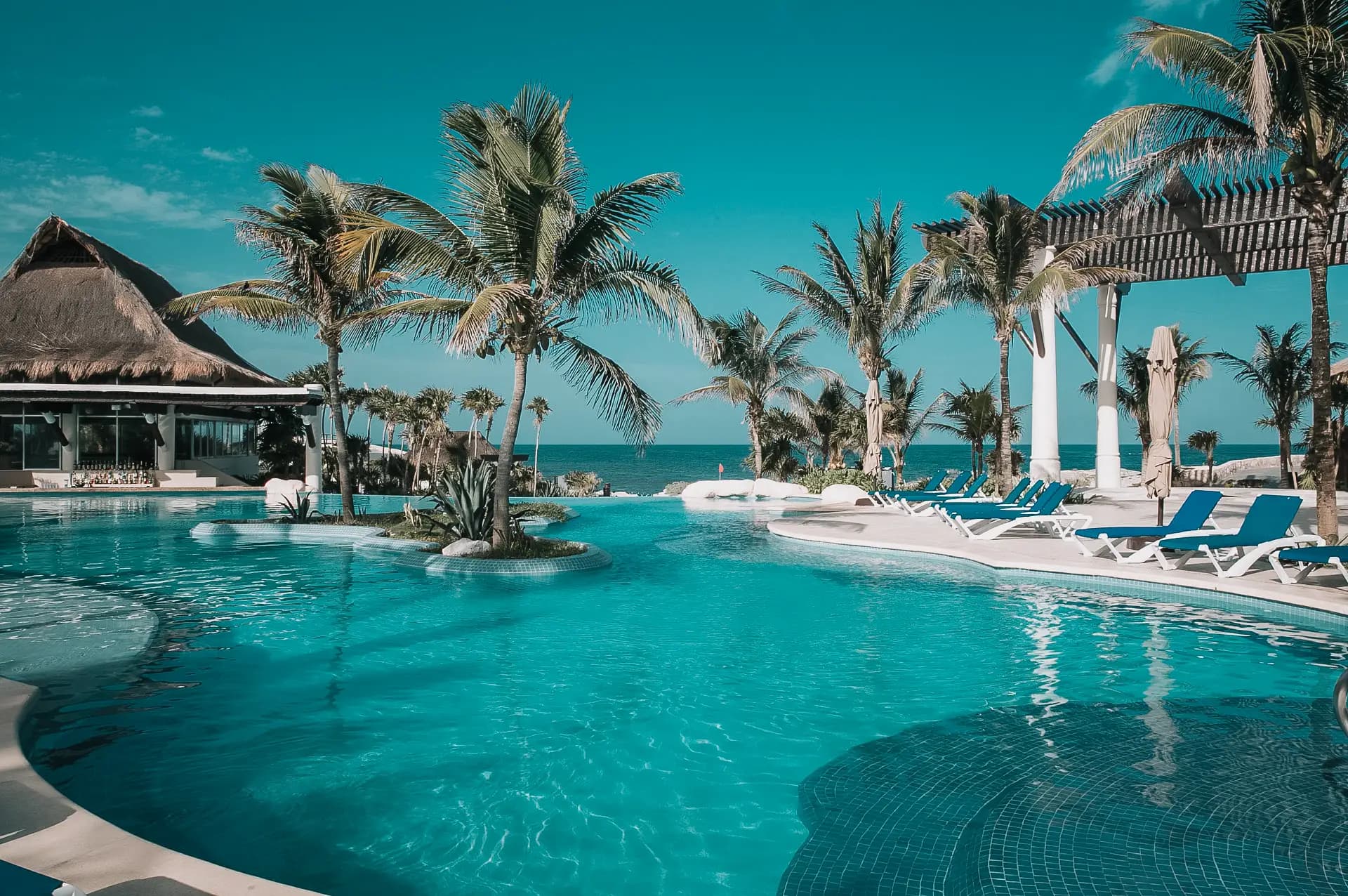 Gallery Lounge
Our Gallery Lounge is the ideal place to relax and have fun at the same time. While you enjoy an entertaining game of pool, try our various beers, liquors, specialty coffees, teas, assorted bread, and cookies.
Coffee and tea service: 06:30 a.m. to 05:00 p.m. Snacks: 11:00 a.m. to 06:00 p.m. Music Lounge & Bar: 06:00 p.m. to 01:00 a.m. *Hours are subject to change.
VIEW MORE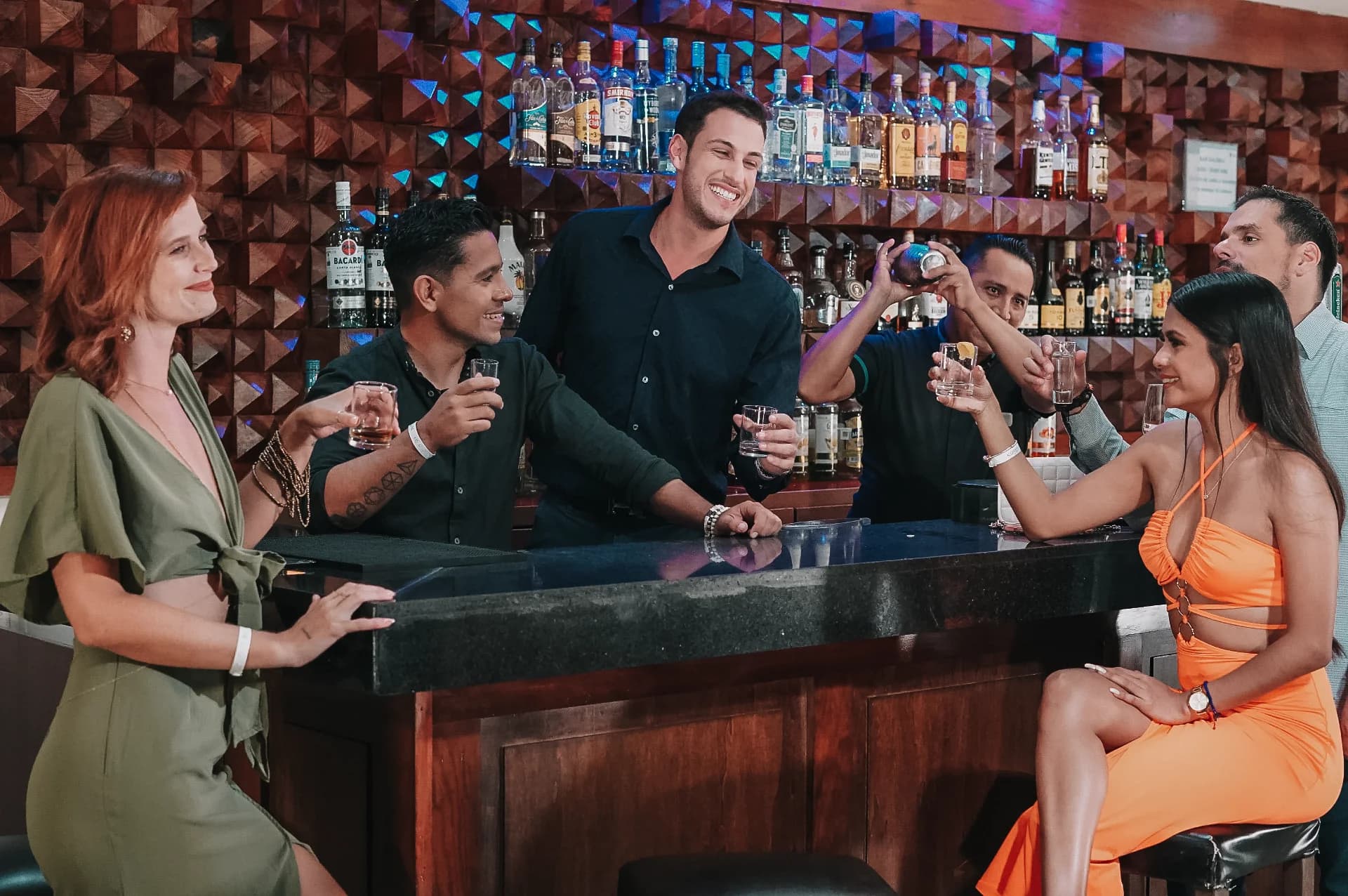 Unforgettable Romantic Dinners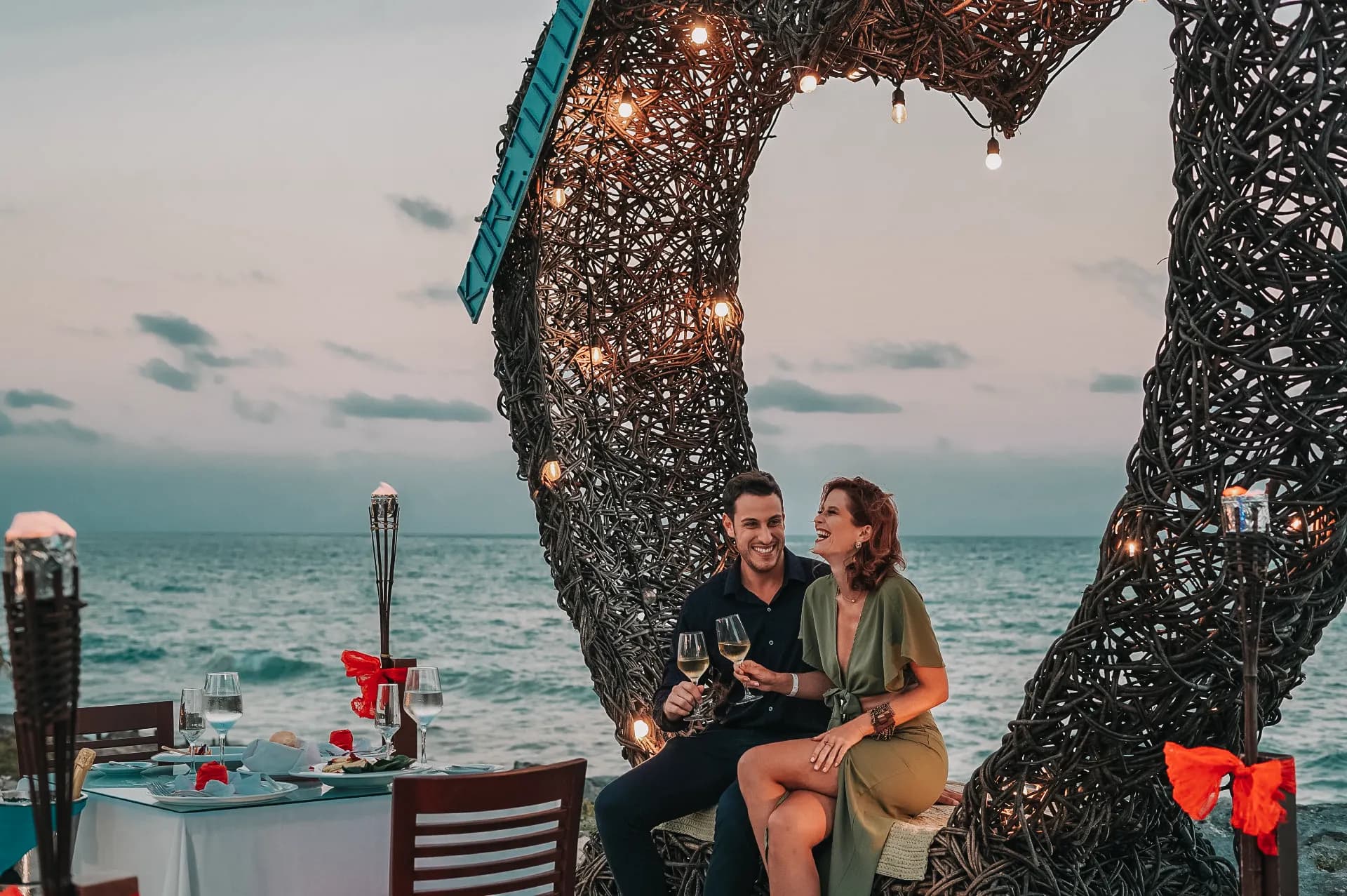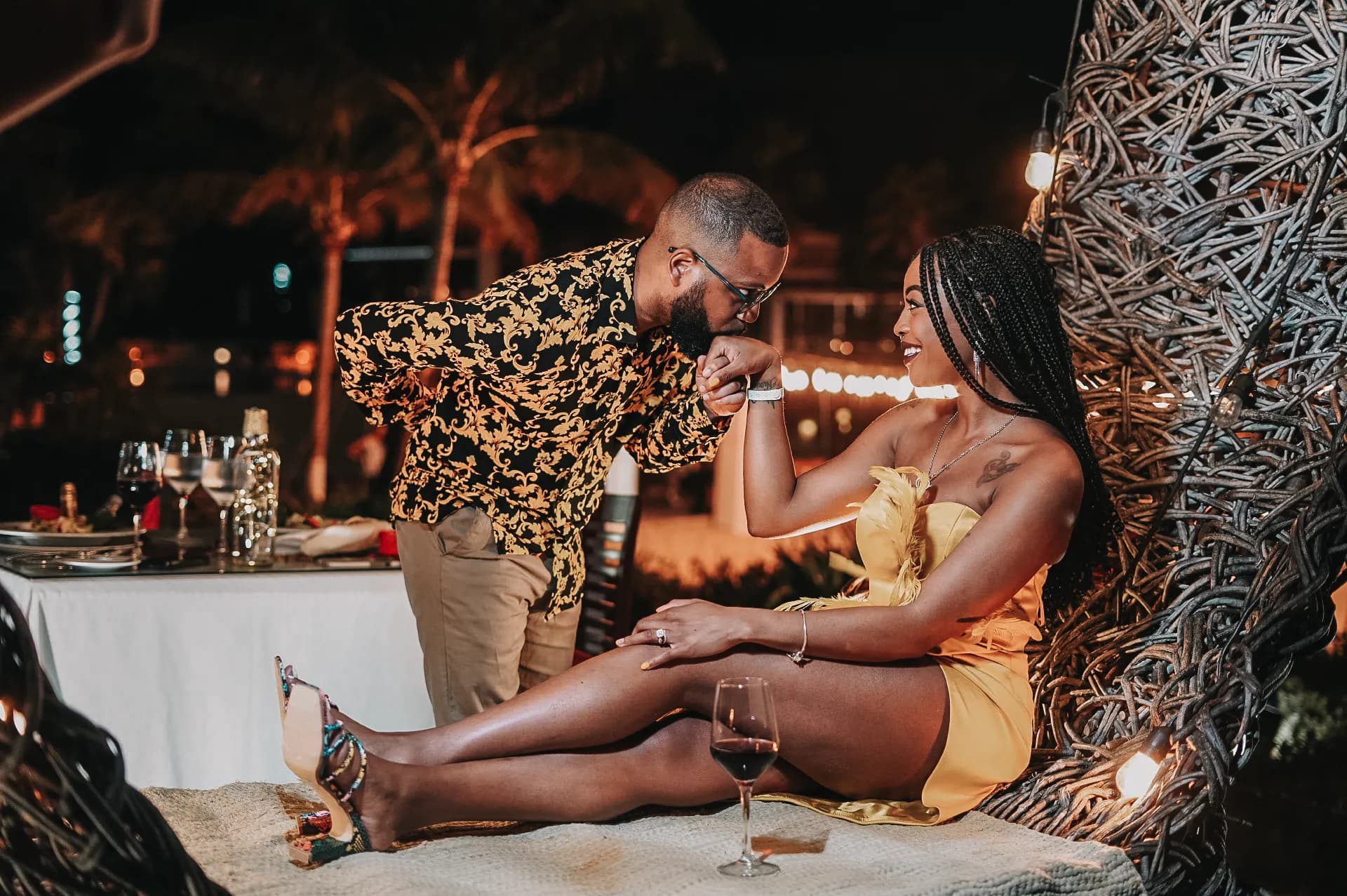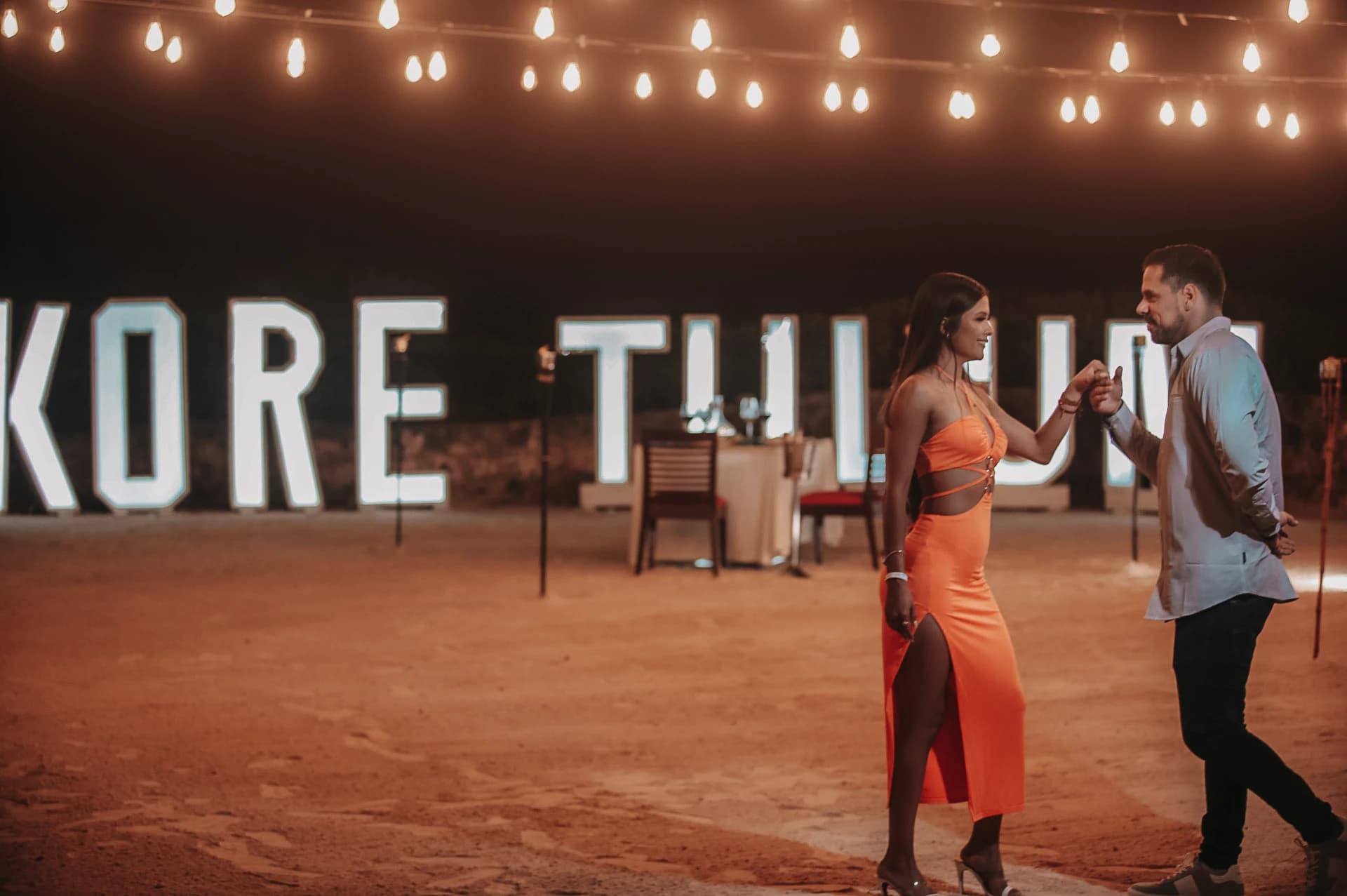 If you are looking for the ideal place to have a romantic dinner with your partner, you have come to the right place. Delight your senses with the exquisite flavors offered by our restaurants while enjoying the view of the Caribbean Sea and the full moon.
Whether you prefer international cuisine or local gastronomy, we have a standard, vegan or premium menu to suit all tastes.
Carretera Tulúm-Boca Paila Km 3.8 LT 48 C.P. 77760 México