Kore Tulum
Only Adults Resort All Inclusive or Bed & Breakfast In Tulum, Mexico
HAPINESS COMES IN WAVES AT
Kore Tulum Retreat and Spa Resort is perfect for a couple's dream getaway or an unforgettable trip with friends. Located within the protected natural area of Tulum's Jaguar National Park, this paradise boasts beautiful views of the Caribbean Sea and is just minutes away from Tulum's main attractions. Surrounded by tropical beauty and lush gardens, you will enjoy various activities such as bike rides, themed nightly shows, and entertainment.
Delight yourself wandering within our lush gardens, where you will find our villas with beautifully appointed suites. During your stay, you'll enjoy our amenities and refresh in our infinity pool, relax in our spa, and recharge, admiring the natural cenote in the middle of this tropical atmosphere. Our restaurants will invite you to enjoy a great meal and a nice cocktail.
Want to explore beyond the hotel? Kore Tulum is just a few minutes away from the best things to do in Tulum! Tulum's Mayan ruins are a must see during your visit, a place of unparalleled natural beauty and historical richness.
We're waiting for you where the sky touches the sea, in Kore Tulum Retreat & Spa.
PEACEFUL RETREAT, REST IN
Kore Tulum.
At Kore Tulum Retreat and Spa Resort, you will find the perfect place to recharge your soul; our 91 suites are elegantly designed to create a private, exclusive environment that will make you feel at home. Find the perfect place to relax in the middle of paradise!
SEE ALL ROOMS
MORE THAN YOU'D EXPECT!
Included in your reservation
Free Bikes
Pedal your way to an adventure without limits.
Available from 8:00 am to 6:00 pm.
Gastronomic Journey Without Limits
A wide range of culinary offerings to satisfy your cravings.
Available from 7:00 am to 1:00 am.
Drinks at Any Time
There's always a reason to toast!
Unlimited drinks from 7:00 am to 1:00 am.
Daily Sports and Activities
Awaken your senses! Join our daily activities and live your stay to the fullest.
Entertainment Kore Tulum Style
Our weekly shows perfectly combine music, dance, and fun.
Reviews.
The place is fantastic; my room was 4206. It is one of the best hotels I have visited. In the bar area, Freddy is unique; in the restaurant, Balam is a person who only seeks to pamper you, and he succeeds.
The spa is delicious, the reception provides unmatched tranquility, the rooms are perfect, and the jacuzzi is very rich.
Truly a place to relax and retreat from all the stresses of life and give you some time for yourself. I will be back soon.
We liked the staff's treatment and highly recommended Noemi at the pool. Angel and Eduardo are always attentive to what we need in the restaurants.
My husband organized a special anniversary dinner for me, and Gert was great; I never suspected anything. This is your best option if you want to come as a couple to relax.
A HAPPY SOUL IS A BEAUTIFUL SOUL; PAMPER YOURSELF IN
Kore Tulum Spa.
Let yourself disconnect and be carried away to a place of calm and serenity in our Spa. Here you will find the perfect formula to recover your body-mind balance and free yourself from stress and fatigue during your vacation. Our ten cabins, steam area, sauna Jacuzzi, and relaxation spaces make our Spa the ideal place to relax and renew yourself. In addition, experience the culture and history of the region with our temazcales and Mayan rituals led by an experienced spiritual guide.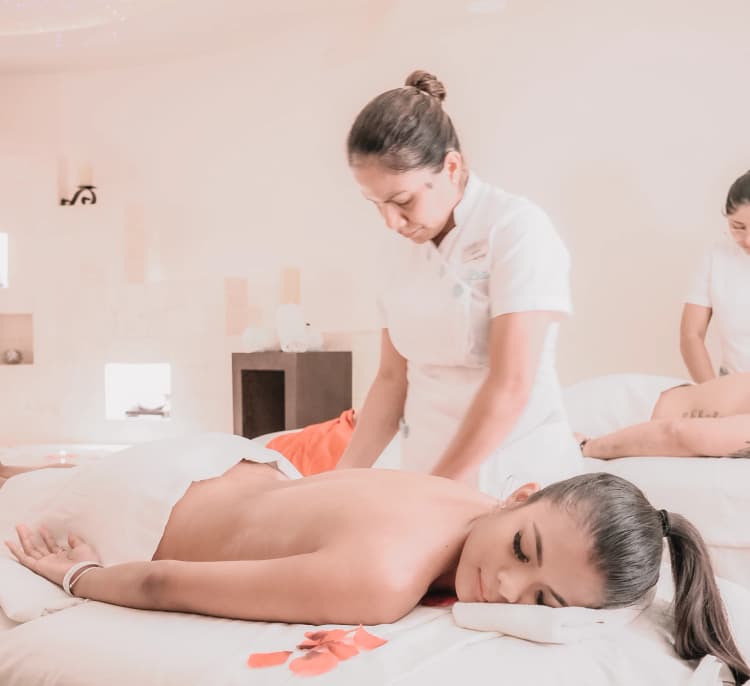 VIEW MORE
Our restaurants in Tulum.
Nirvana
Awaken your senses! Nirvana will welcome you with amazing ocean views for breakfast, lunch, and dinner.
Breakfast 7:00 am - 11:30 am - Snack/lunch 12:30- 6:00 pm.
*Subject to change.
SEE MENU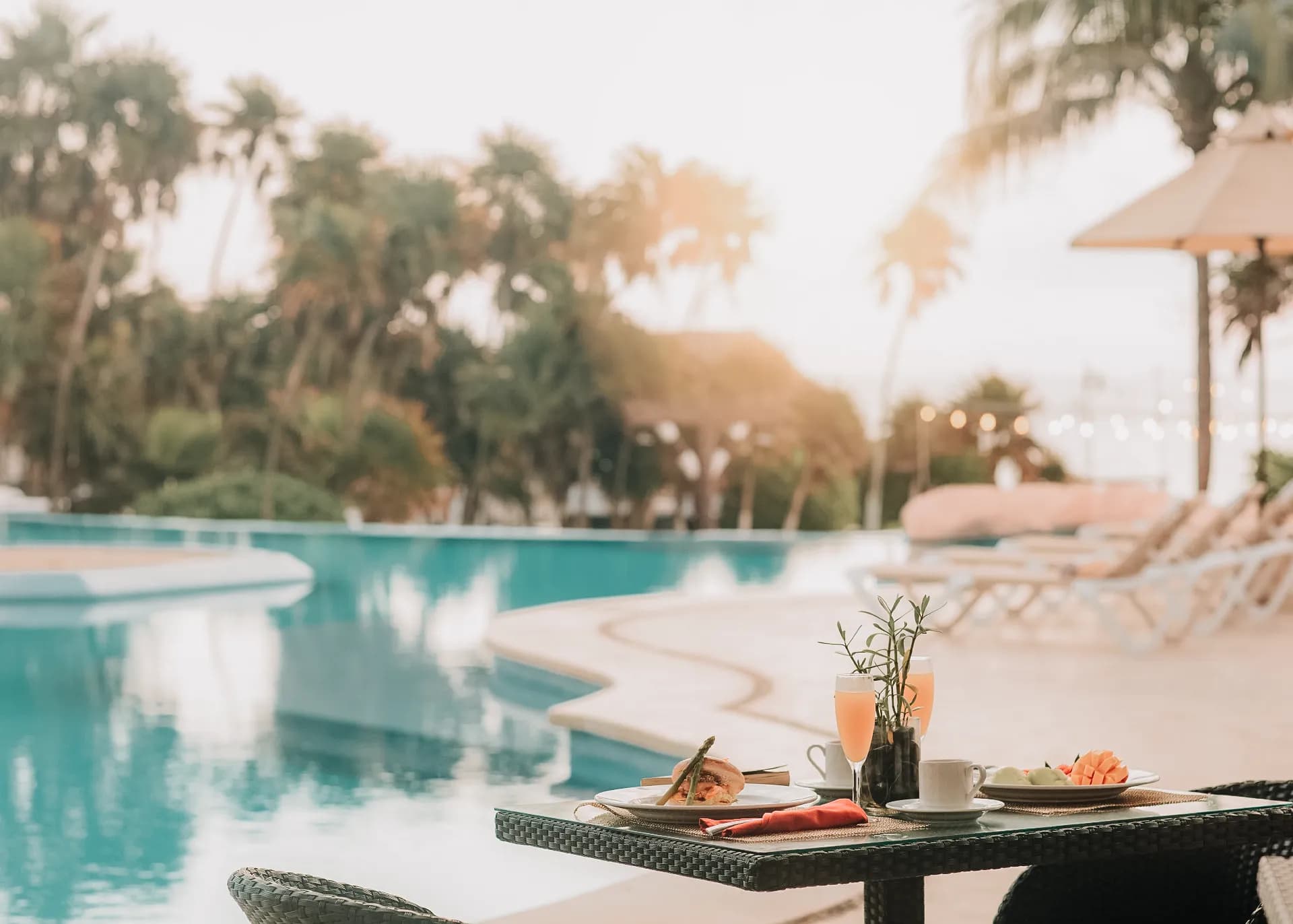 WEDDINGS AND GROUPS AT KORE TULUM
Romance in Tulum
We make your dream of an oceanfront wedding come true. Let our romance team help you plan and personalize every detail while you and your loved ones enjoy a unique and romantic setting.
In our Ashram Ballroom, you have at your disposal the ideal location to make any vision you have in mind, from conferences to corporate meetings, come true. With our attention to detail and personalized service, your event will succeed.
LEARN MORE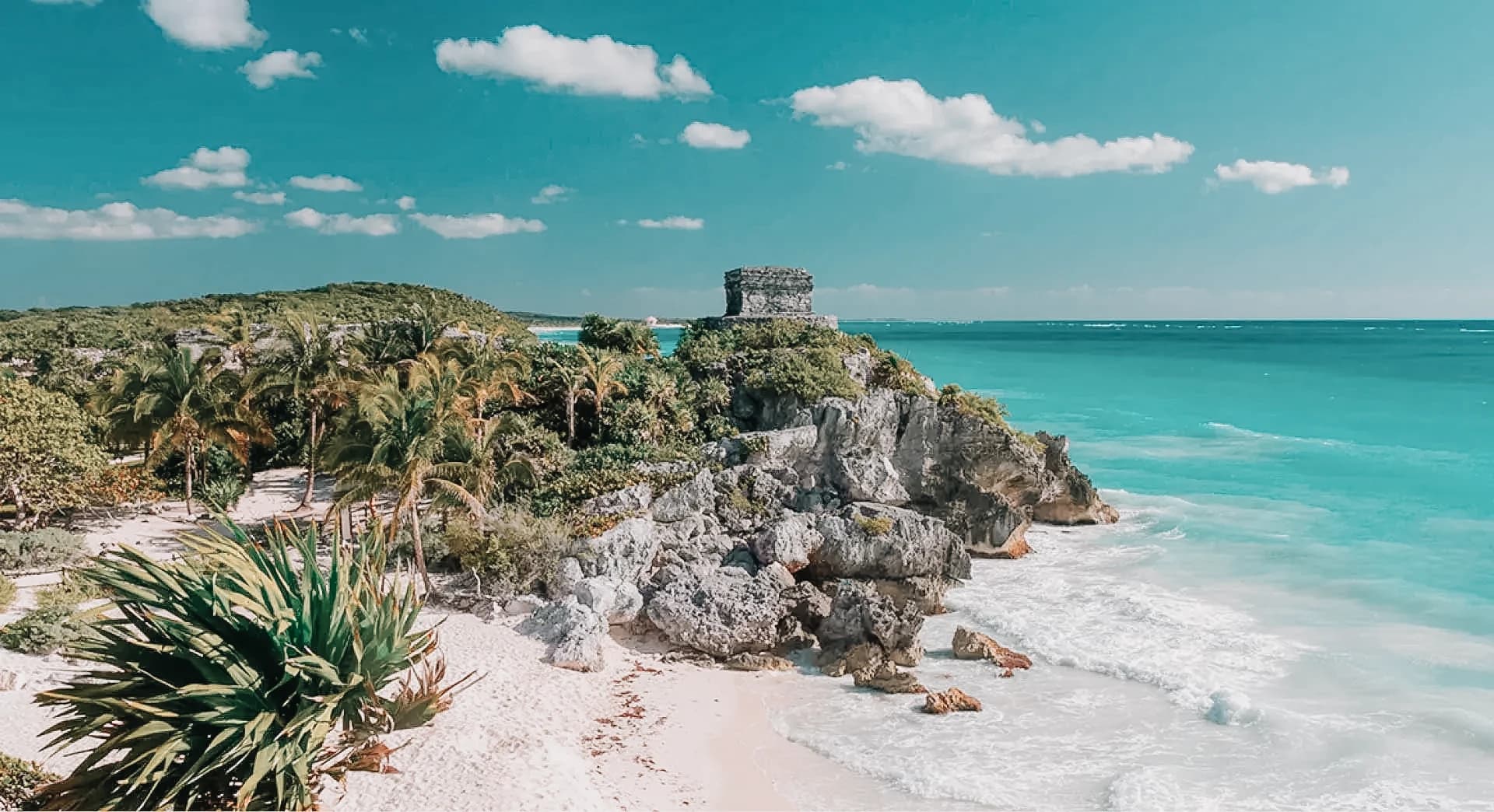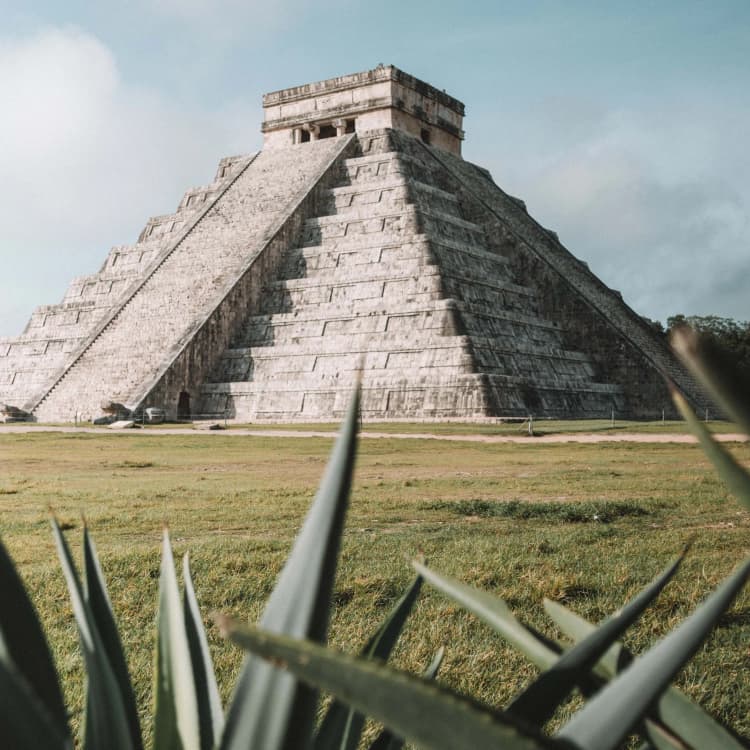 Tulum has much to offer... Delve into the crystal clear waters and crystal-clear beaches surrounding this magical town, enjoying unique experiences of contact with marine life, whether swimming, snorkeling, or diving. Live its nature, explore the cenotes and freshwater.
Take advantage of the opportunity to visit the unique archaeological site of Tulum, a legacy of the Mayan civilization, and the Sian Ka'an Biosphere Reserve, a natural sanctuary home to thousands of species of animals and plants. Enjoy unique tours and activities that will take you to discover the beauty of this place; adventure awaits you in Tulum!
15
minutes by bike from Tulum Archaeological Zone
20
minutes by bike from the central Hotel Zone
20
minutes by bike from Tulum Downtown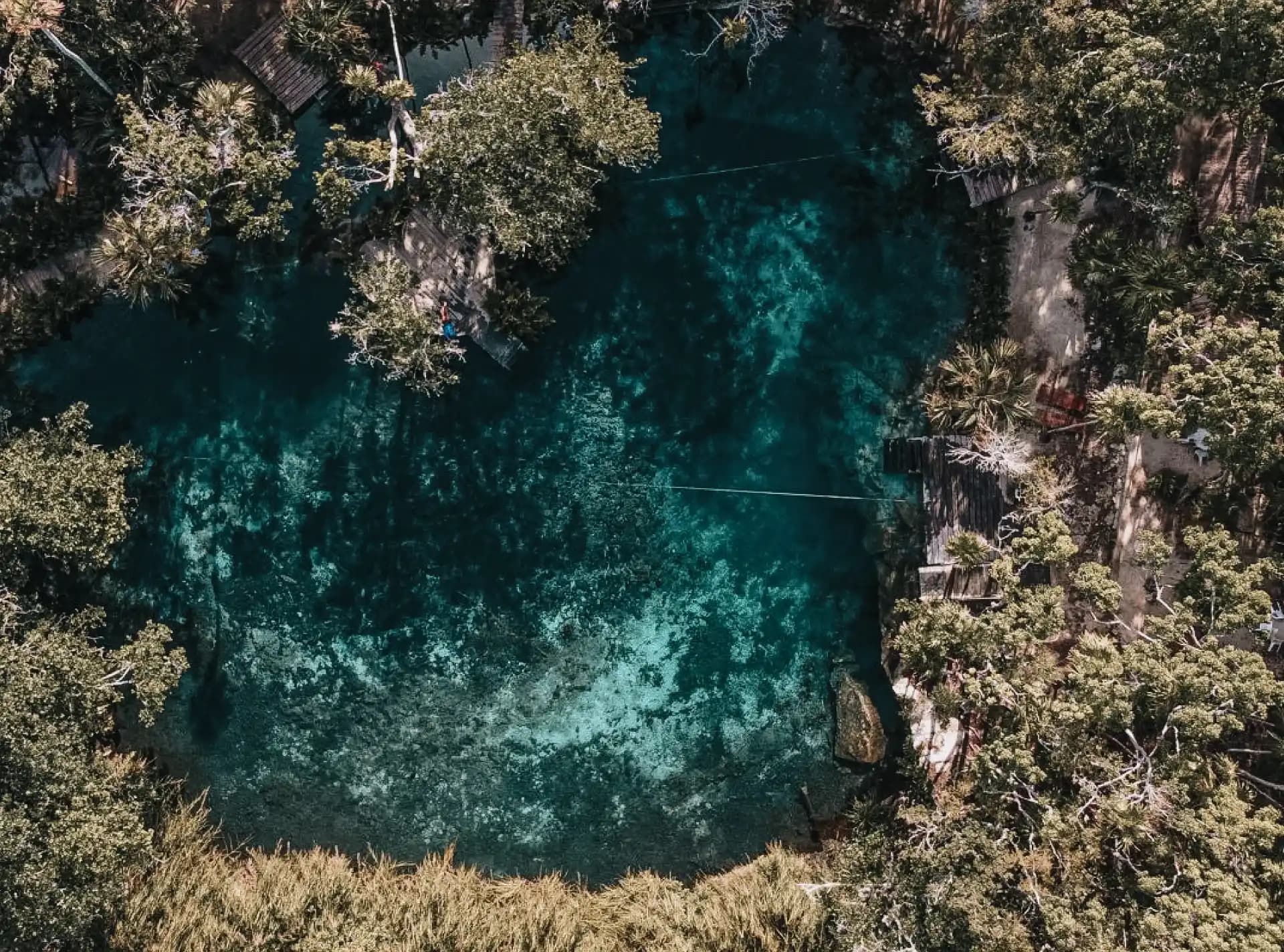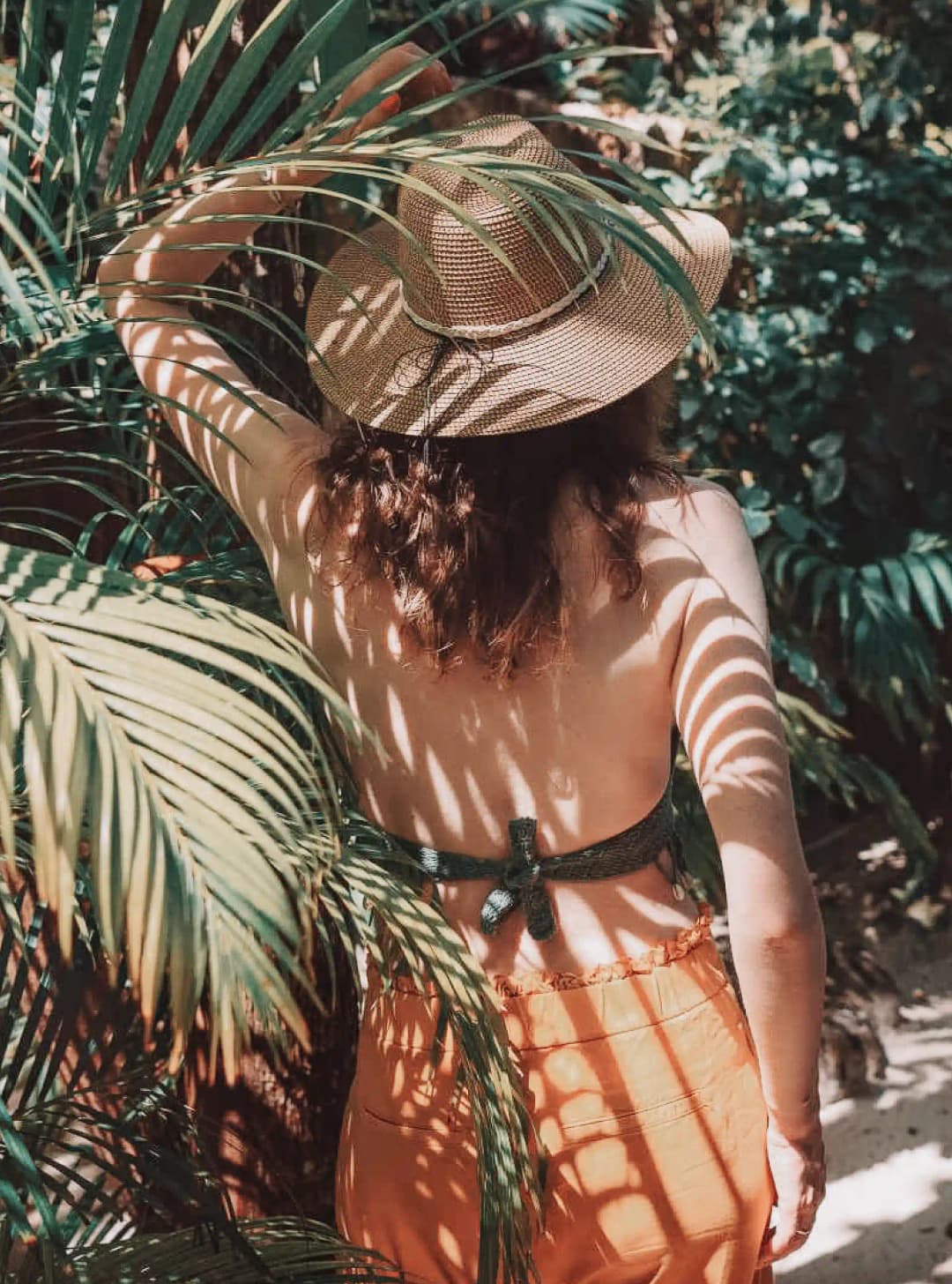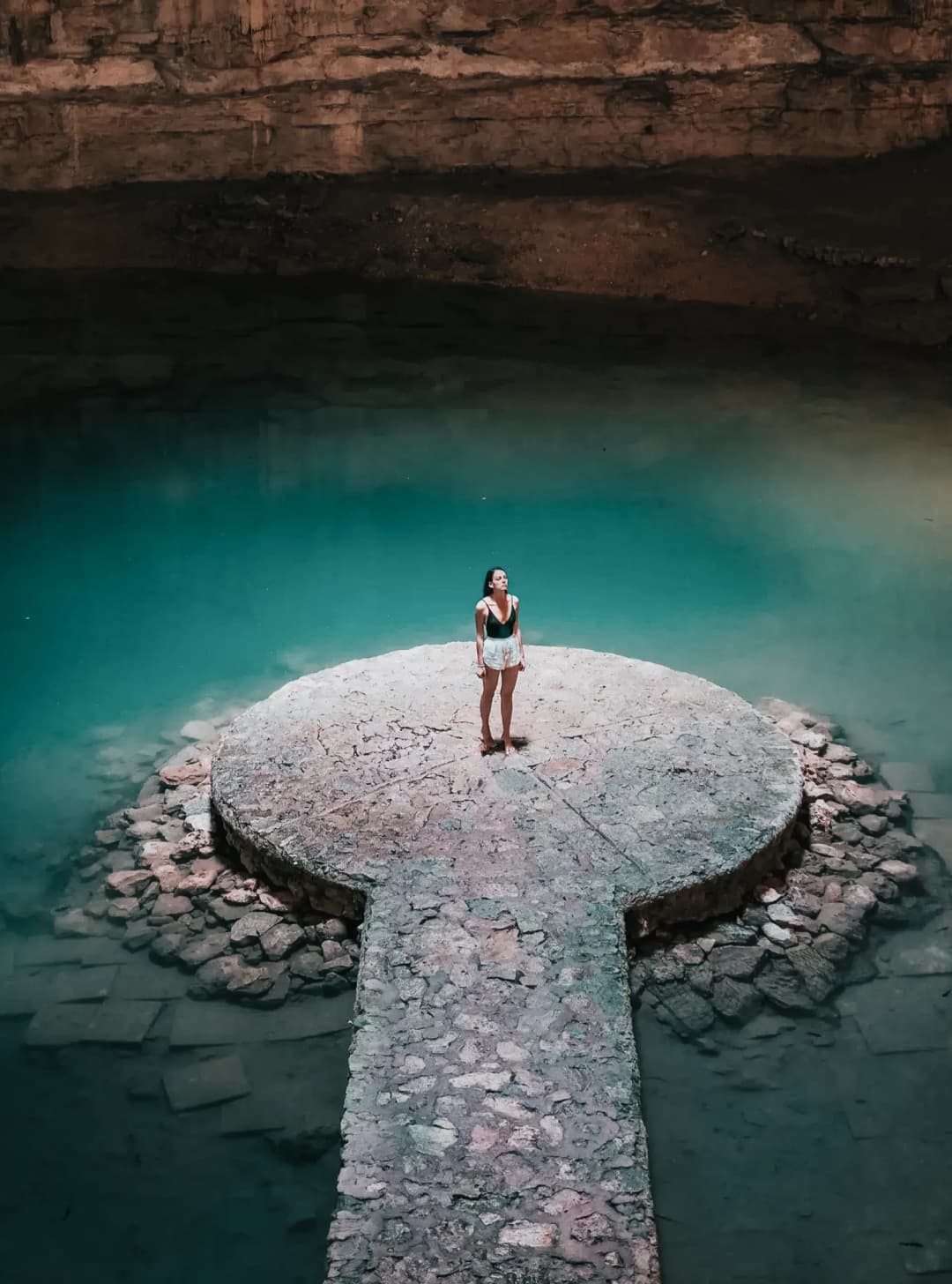 Follow us on Social Media
Carretera Tulúm-Boca Paila Km 3.8 LT 48 C.P. 77760 México