Indulge in Our Exclusive Suites in Tulum
DISCOVER UNFORGETTABLE STAYS
A break from routine is just what you need. Our 91 suites await you at Kore Tulum Retreat & Spa Resort. Let yourself be captivated by an oasis of elegance and spaciousness, where you can relax while wandering in our tropical gardens or contemplate the vibrant colors of the surrounding waters of the Mexican Caribbean.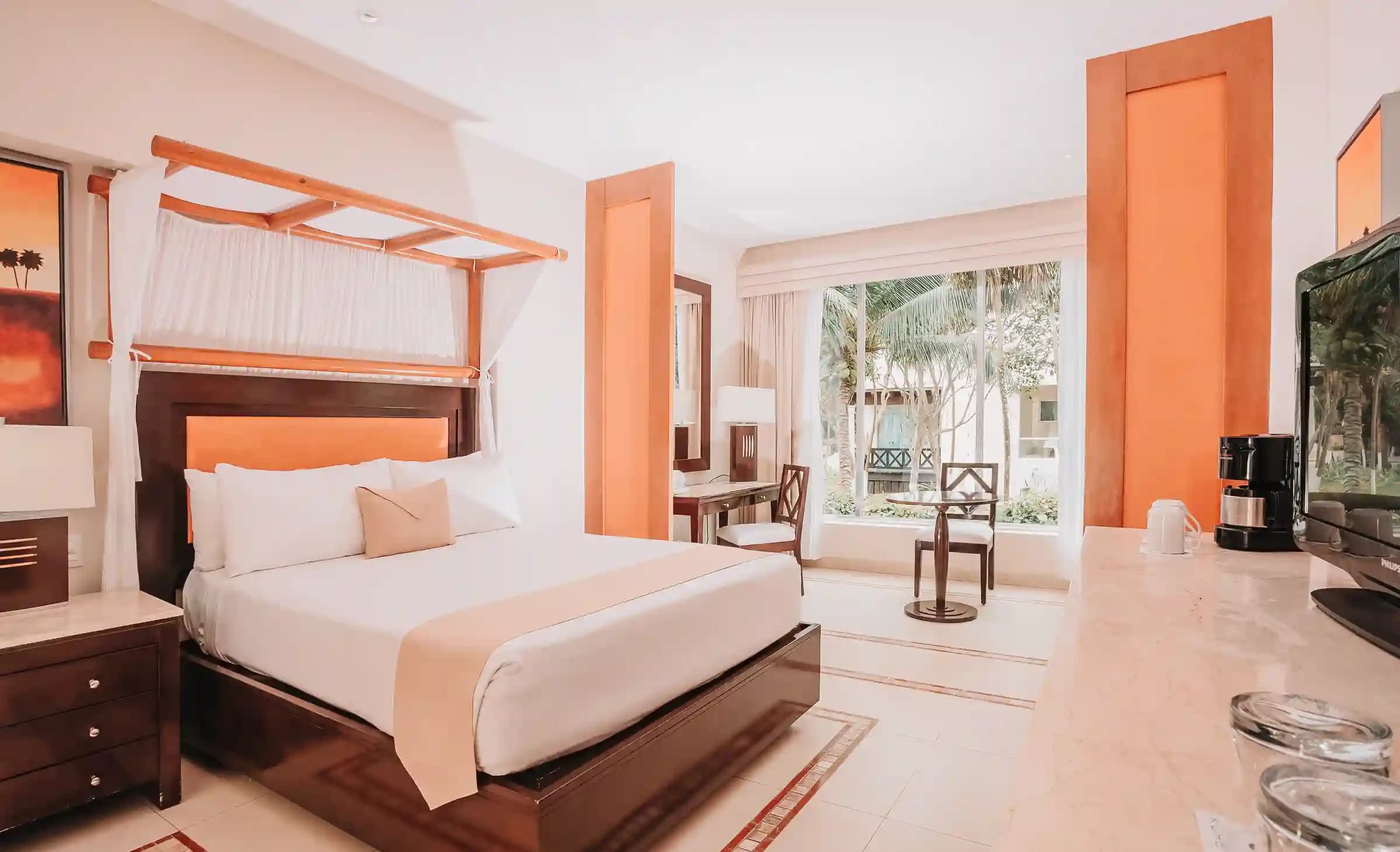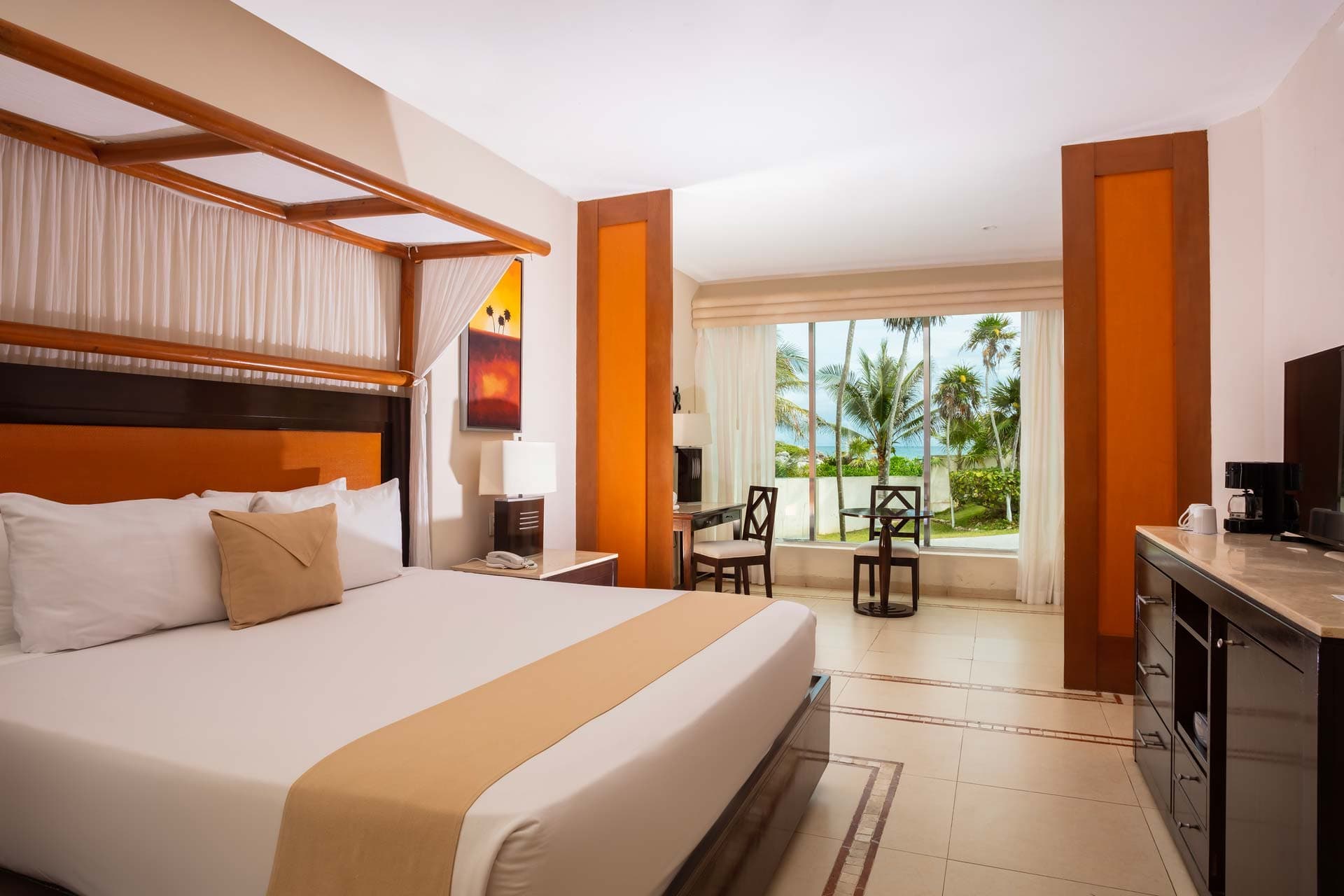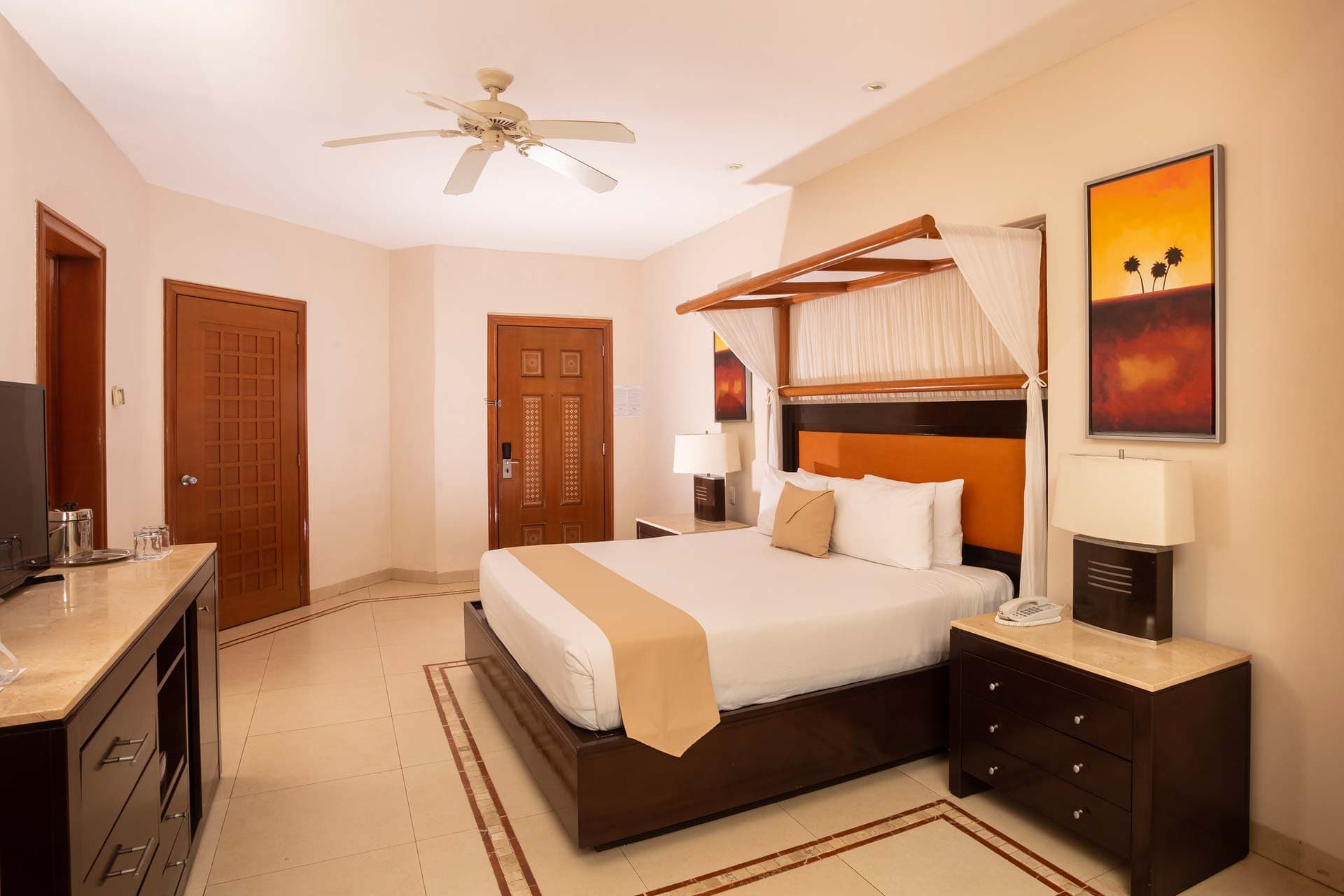 2 Adults
1 King Size bed
645.03 ft2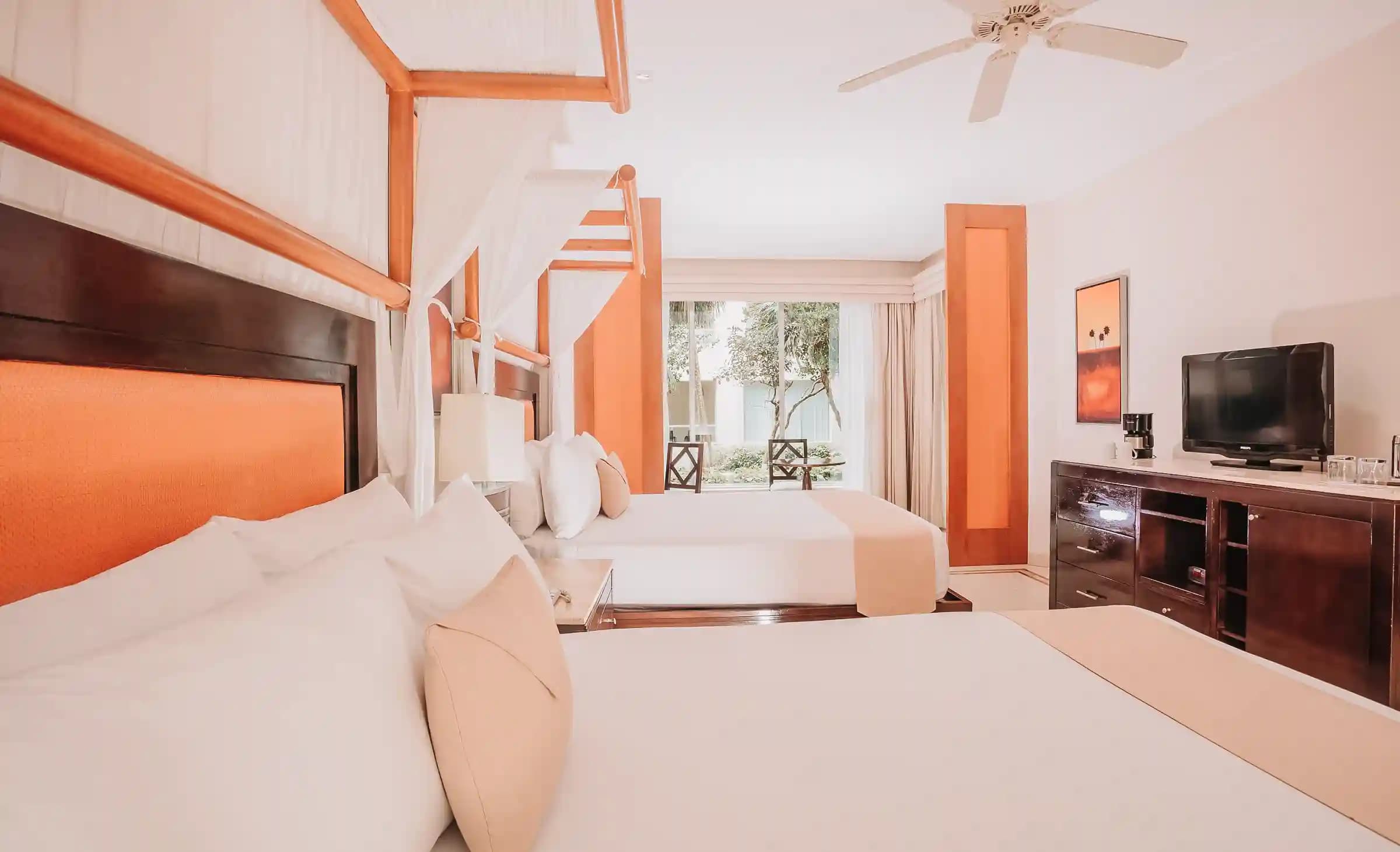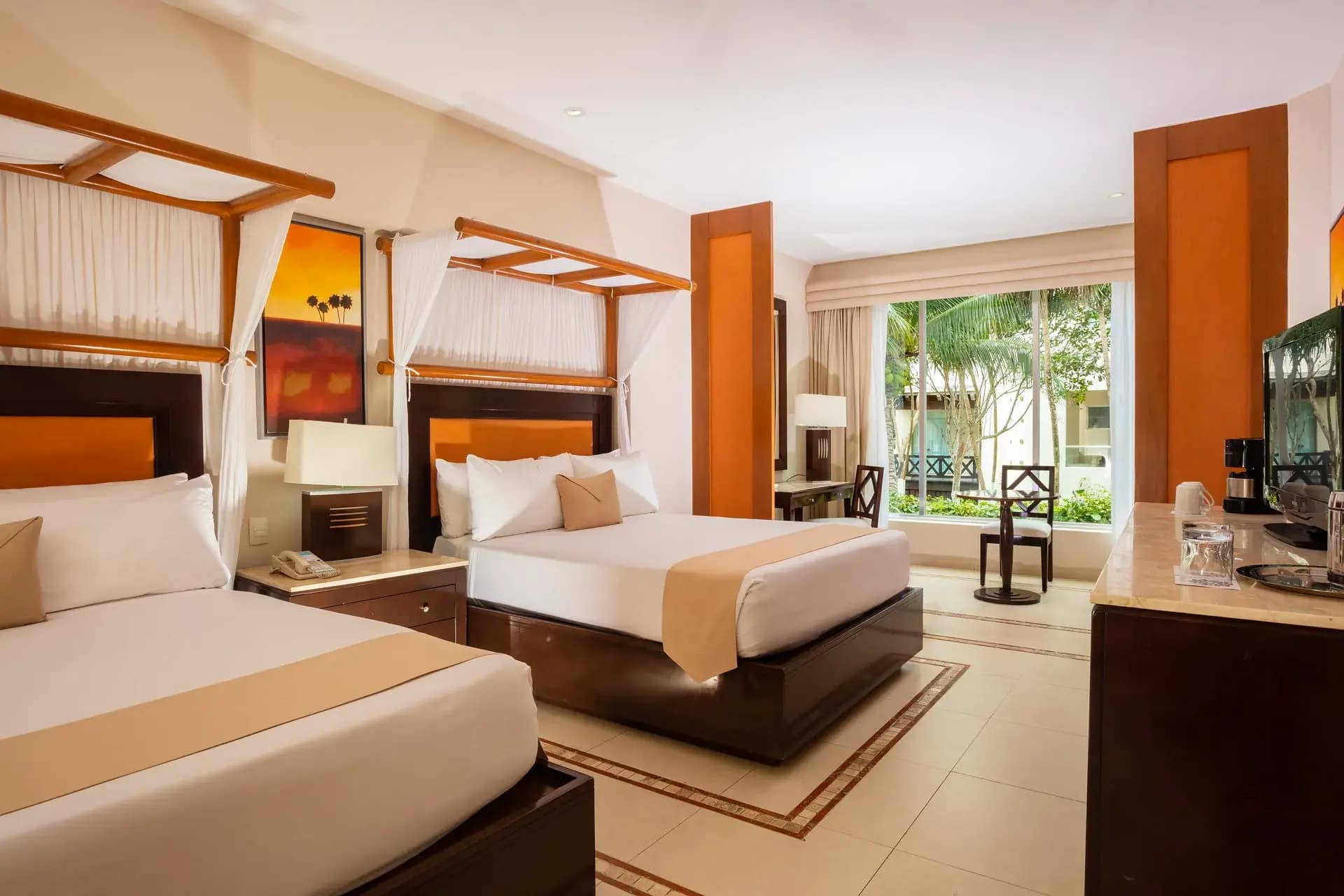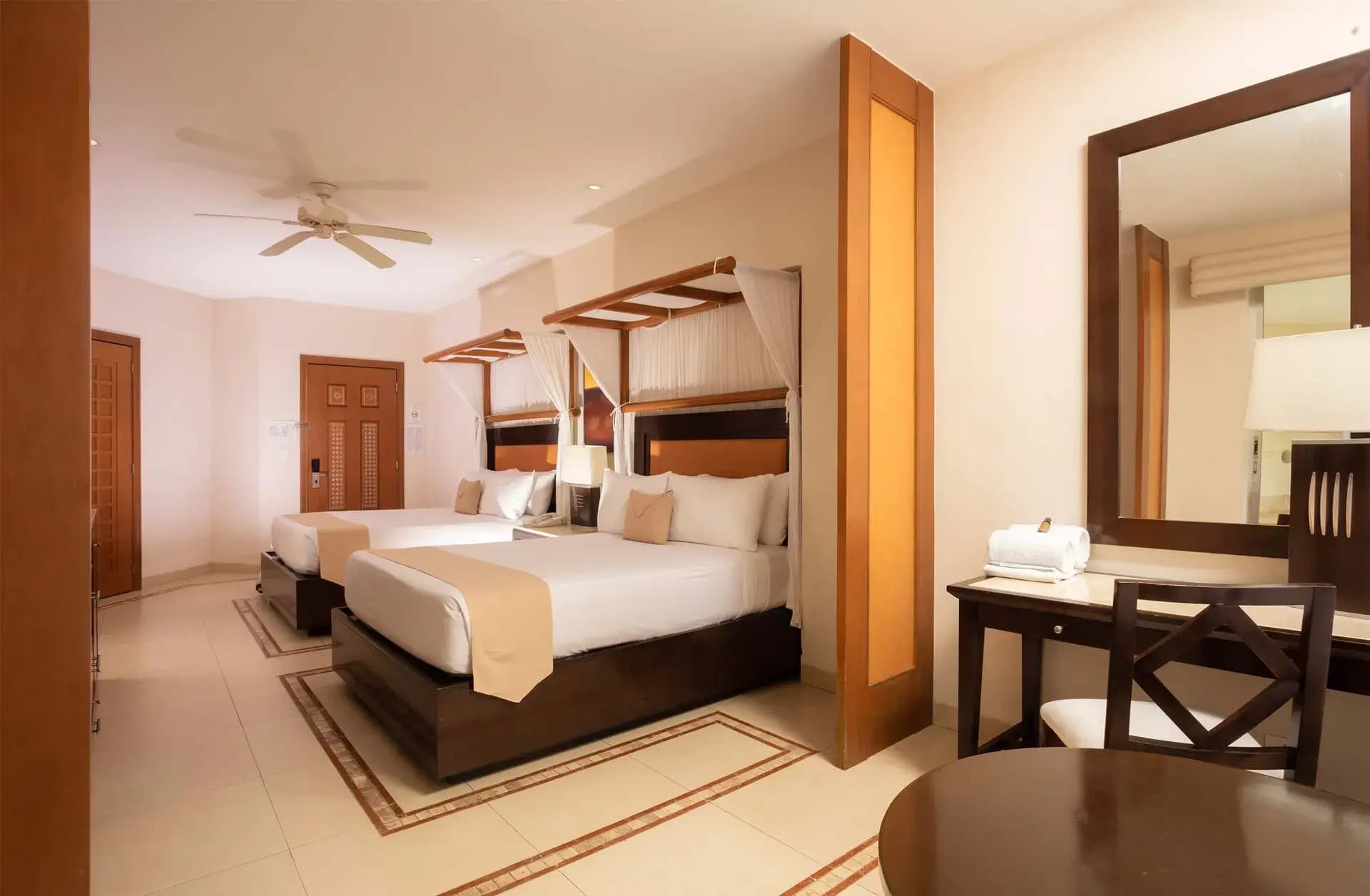 Luxury Jacuzzi Suite Double
3 Adults
2 Queen Size beds
645.03 ft2
Jacuzzi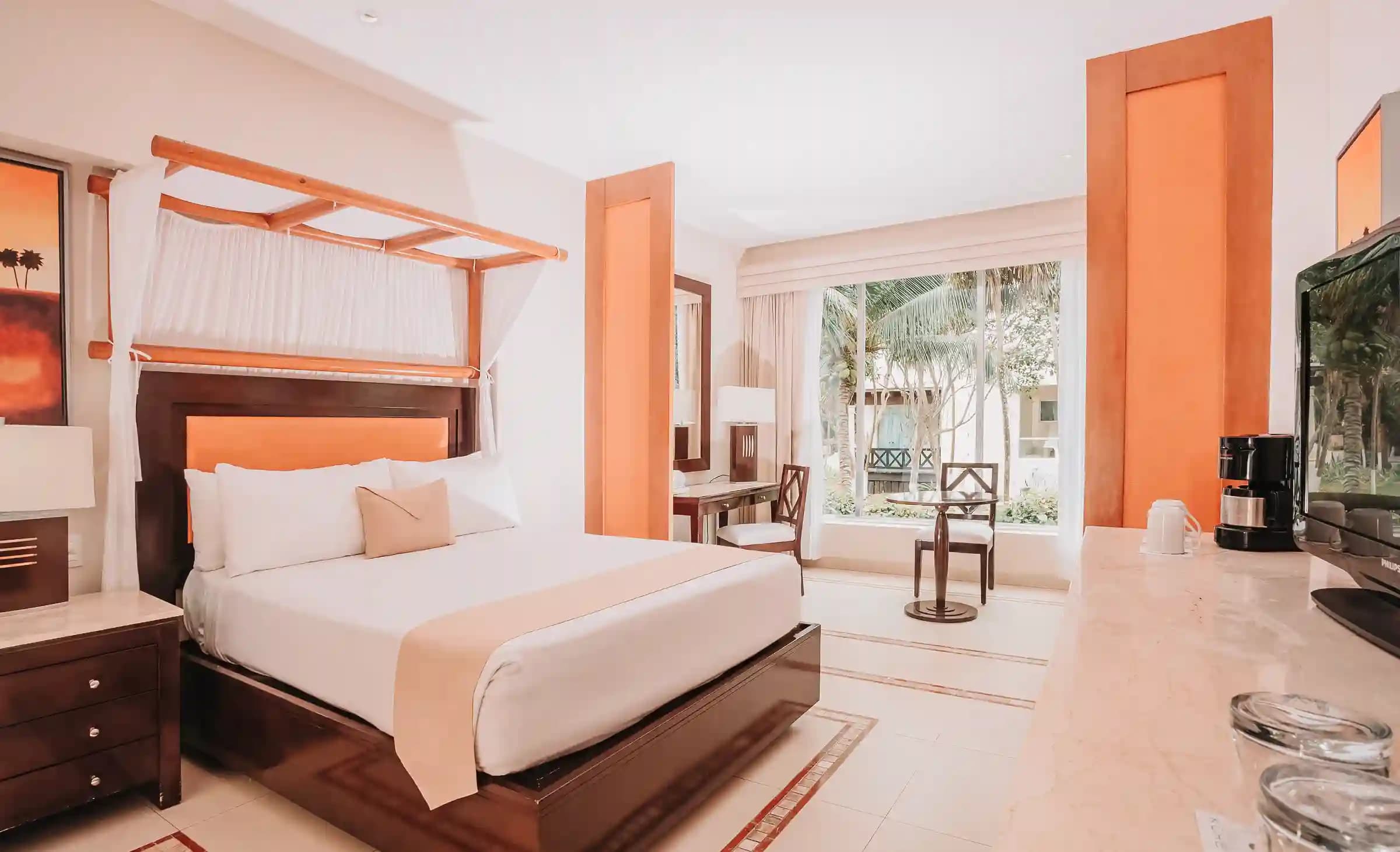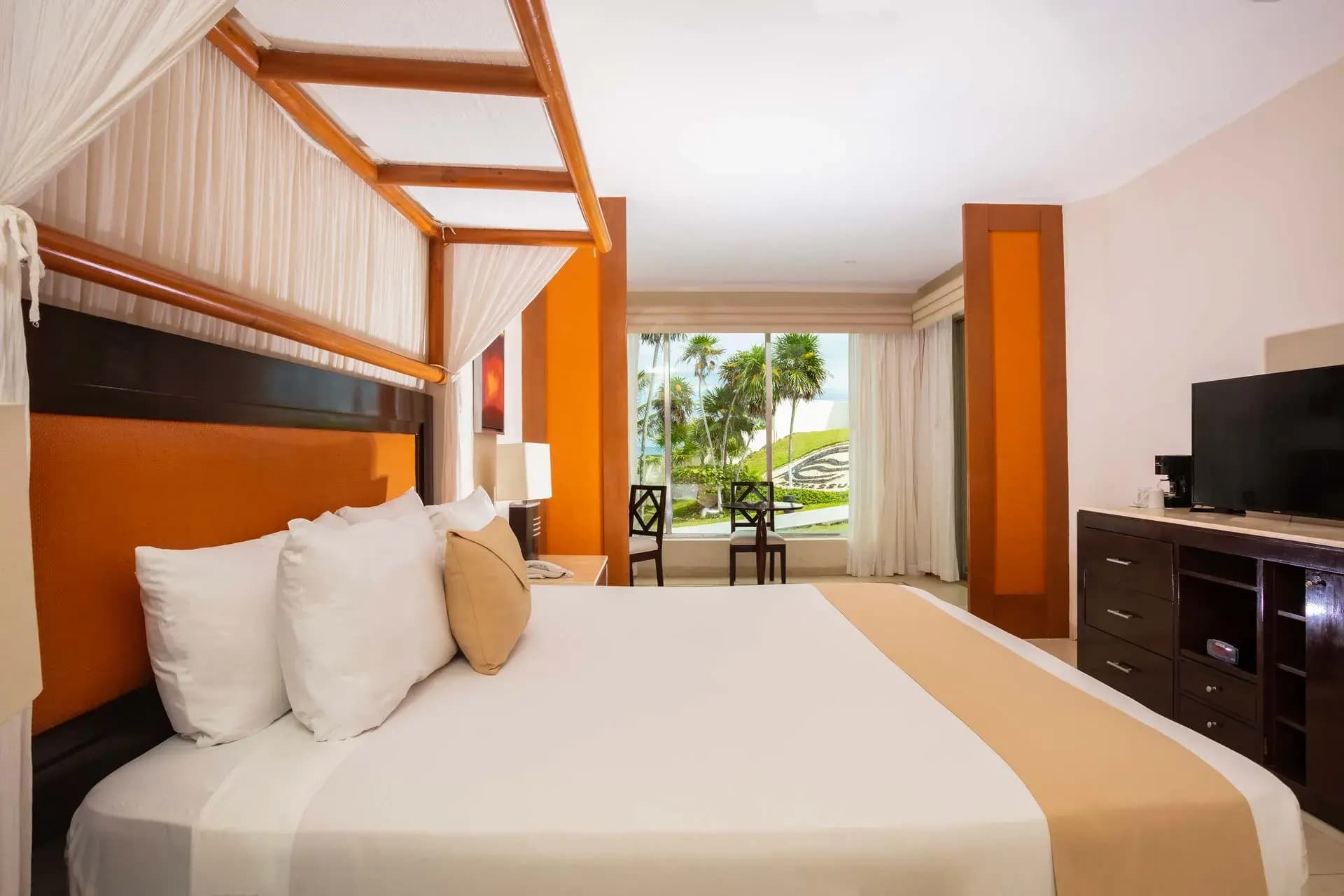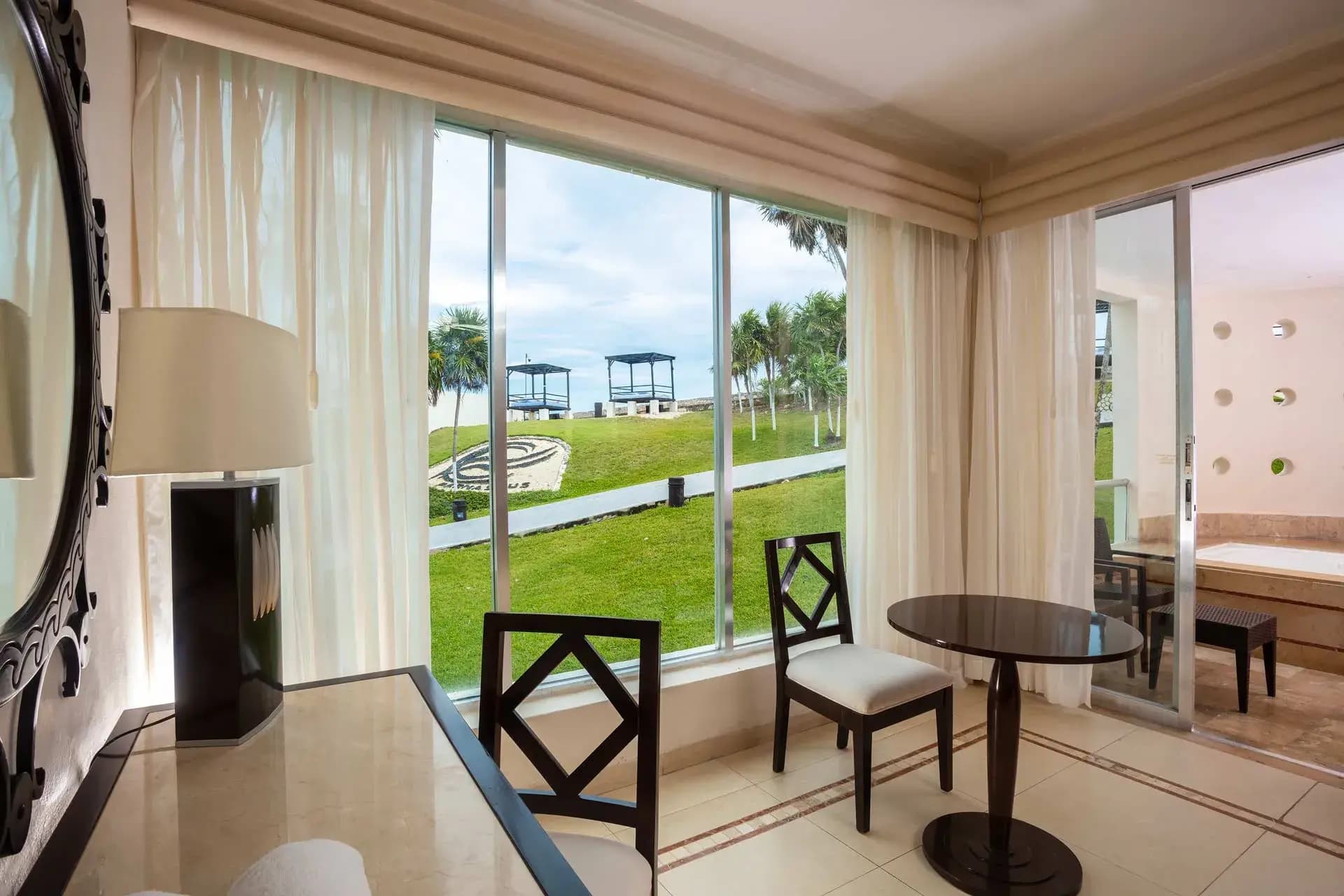 Luxury Jacuzzi Suite King
2 Adults
1 King Size bed
645.03 ft2
Jacuzzi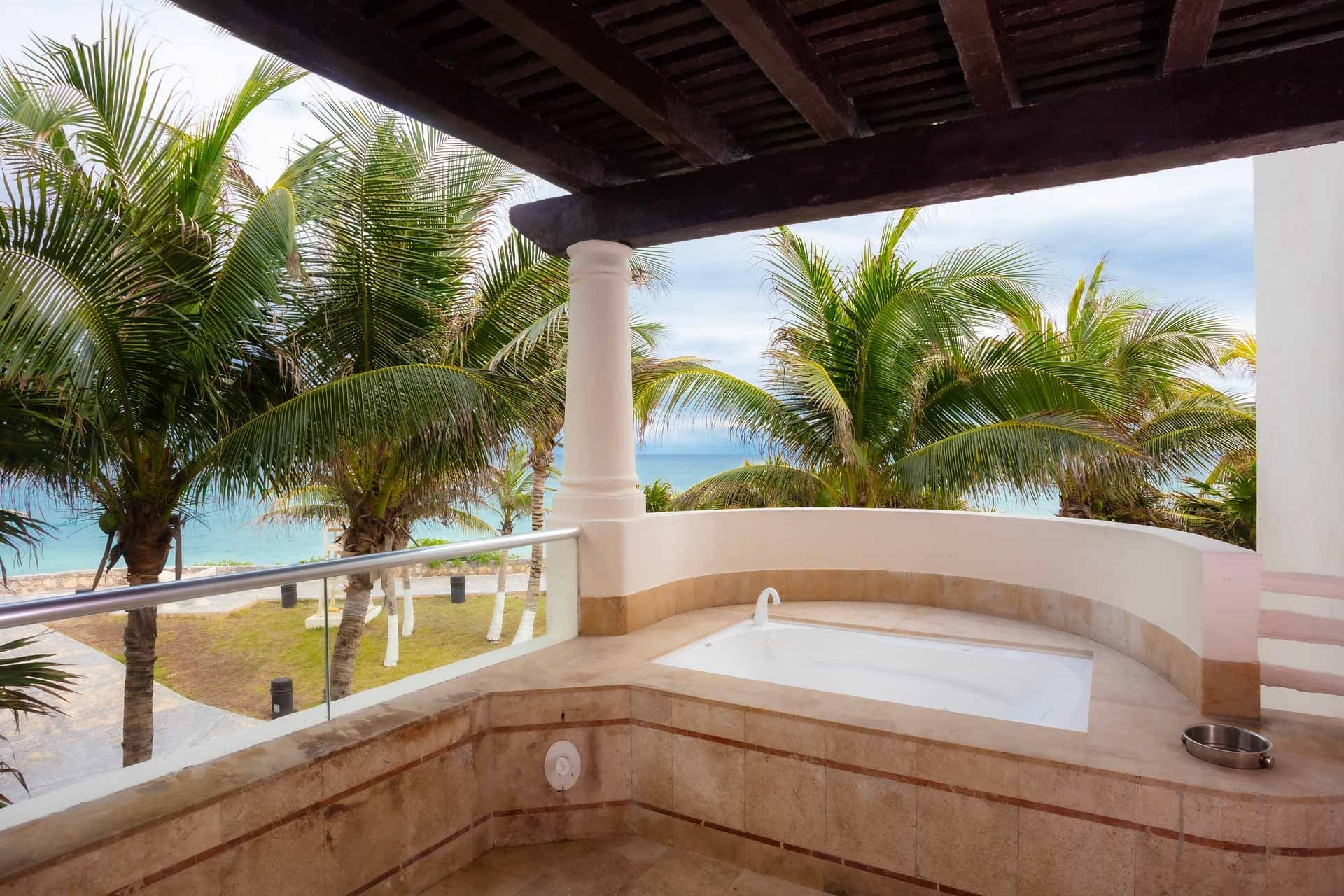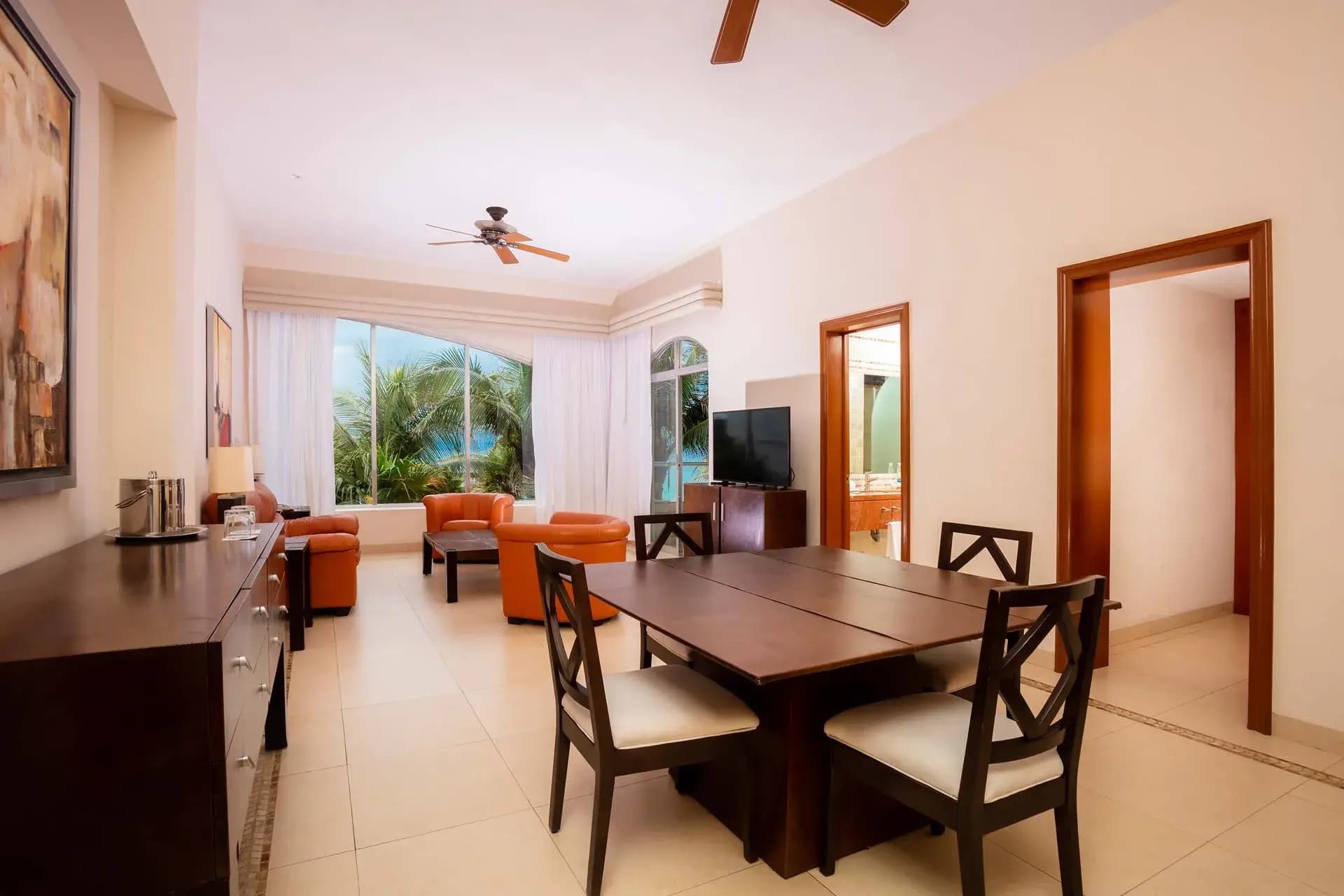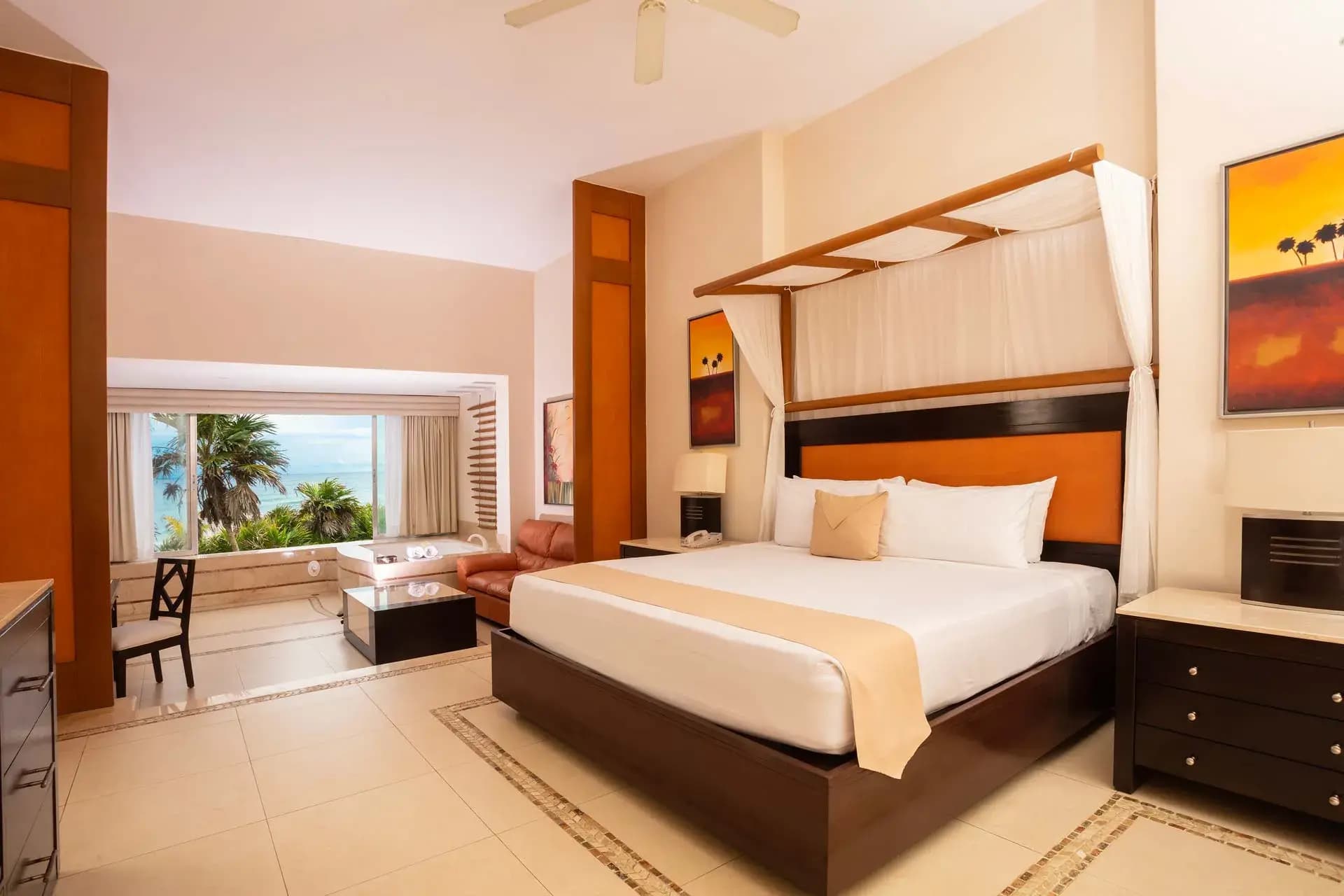 2 Adults
1 King Size bed
1180.63 ft2
Jacuzzis
2 Bathrooms
Kitchenette
All-Inclusive or Bed and Breakfast Packages Available
Relax in our spacious rooms and enjoy an environment specially designed for your comfort that includes: air conditioning, 2 water bottles per day, flat screen TV, free WiFi connection, and much more, so you won't miss anything during your stay.
Infinity Pool
Enjoy the infinity view of the Caribbean and let yourself be captivated by this tropical paradise while you feel the sea breeze on your skin.
Free Bicycles
A fun way to explore the area, our free bicycles are at your disposal for an unforgettable experience on two wheels.
Parking
Park your car in the comfort and security of our free off-site parking lot, available for guests.
Spa
Our spa awaits you with various treatments for the body and mind. Treat yourself to some time in our sauna, massage cabins, steam, and more.
Foods
Take advantage of our gastronomic offer and surprise yourself with an explosion of flavors in every bite.
Fitness Center
With state of the art machines, free weights, and a comfortable, excellent environment, you'll find everything you need to stay in shape while on vacation.
Drinks Anytime
We offer you a wide selection of drinks to enjoy your favorite cocktails at any time of the day.
Daily Entertainment
Have fun with our weekly shows; they perfectly combine music, dance, and joy.
Free Entrance to Jaguar National Park
Discover the wild beauty of Tulum at the Jaguar National Park and live a unique experience with this majestic creature of the jungle.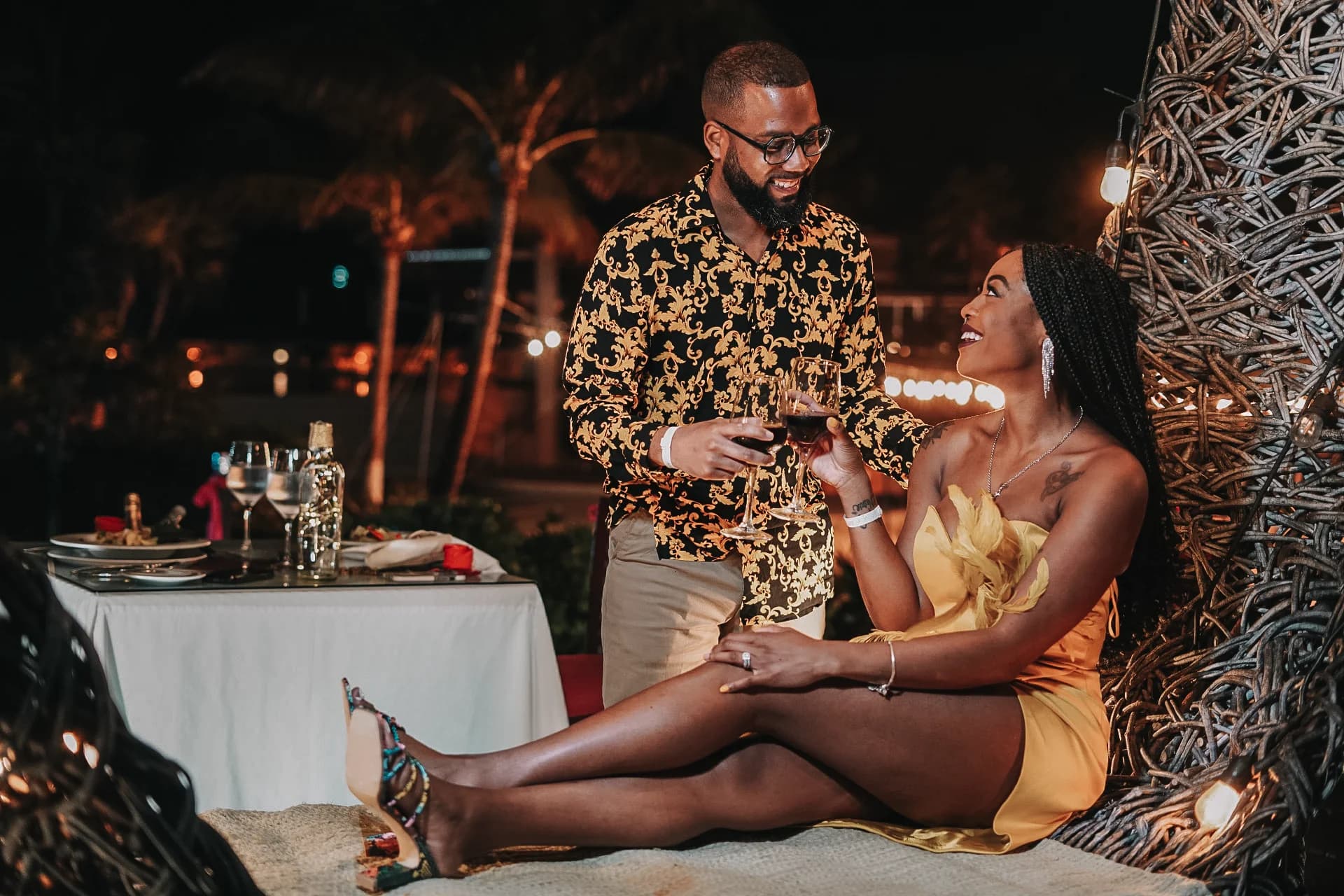 Exclusive Deals and Packages for Unforgettable Experience
SEE ALL OFFERS
Customer Reviews
Carretera Tulúm-Boca Paila Km 3.8 LT 48 C.P. 77760 México