Kore Tulum's Creperie
DELICIOUS FLAVORS AWAIT YOU
Are you looking for something sweet or savory? We have a wide variety of crepes made with fresh, high-quality ingredients to satisfy your cravings. Each bite will transport you to a soft, palate-pleasing world from the classic apple cinnamon to the exquisite tomato, basil, and mozzarella cheese crepe. In addition, the cozy and relaxed atmosphere of our Creperie and our cooks' courteous attention will make you feel at home. Visit our Creperie and discover why it is a sensation in Kore Tulum.
Hours 6:00 pm - 10:30 pm.
*Hours are subject to change.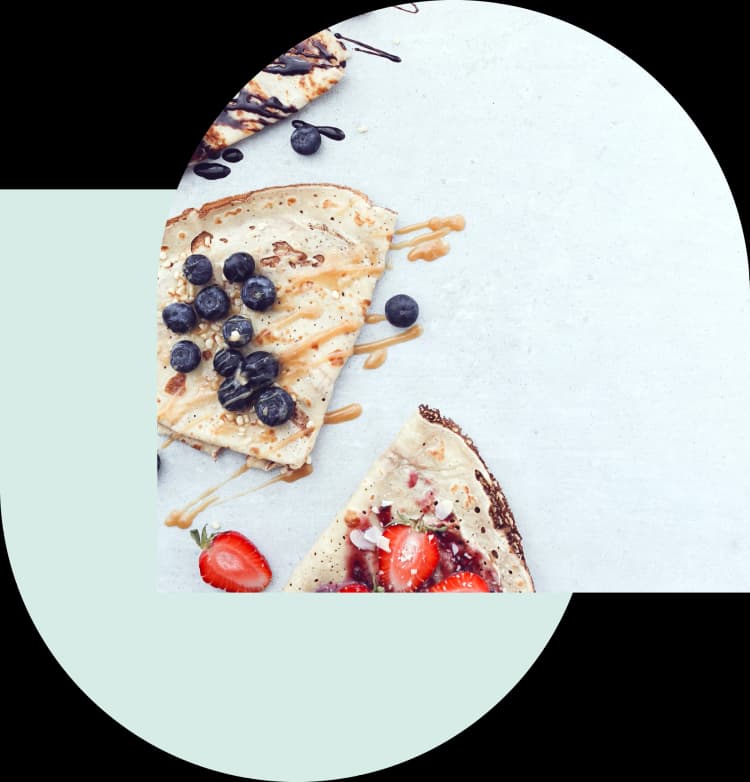 Other restaurants in Kore Tulum.
Sign up for our
Newsletter
Carretera Tulúm-Boca Paila Km 3.8 LT 48 C.P. 77760 México