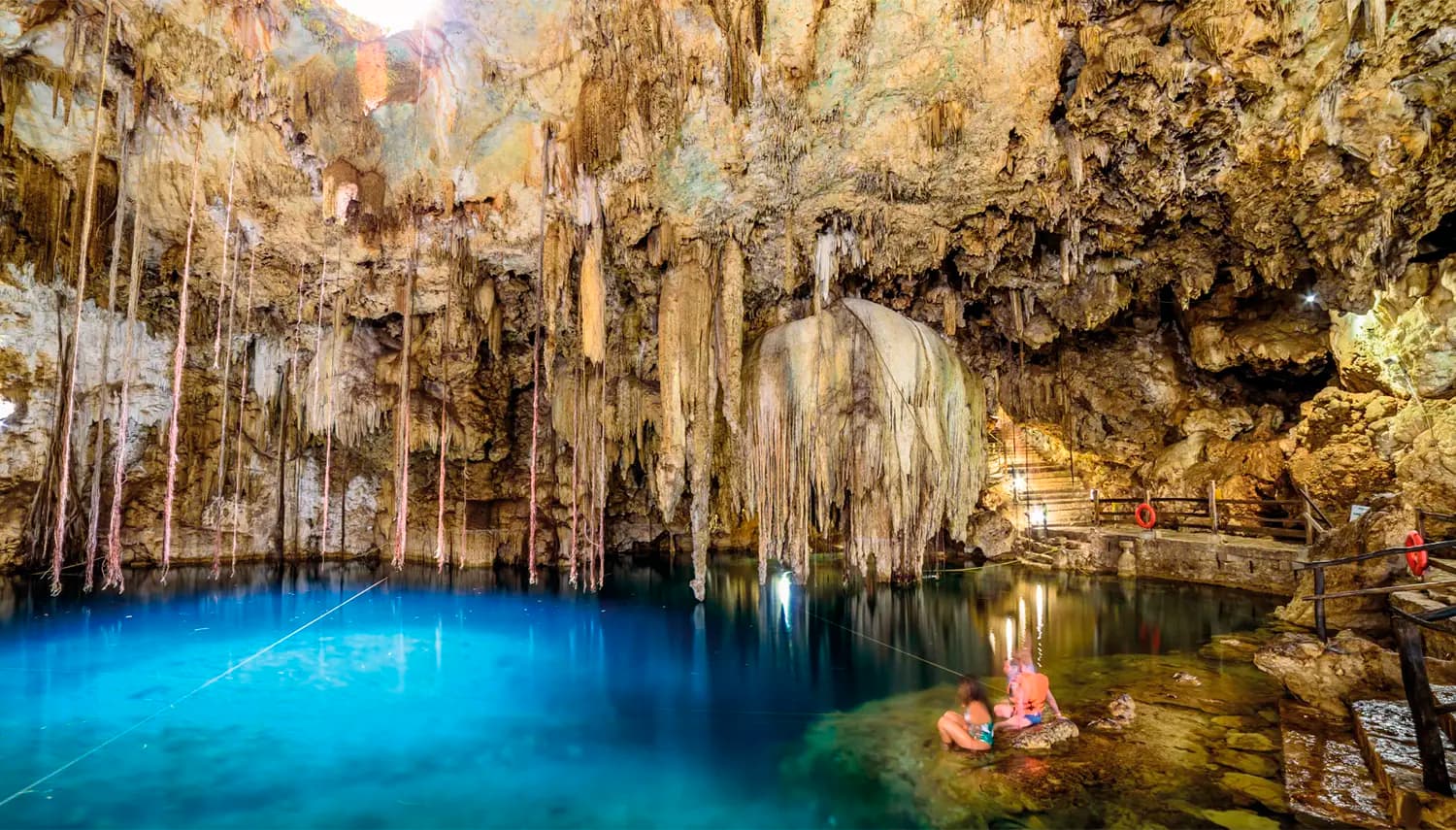 August 05, 2023|Tulum
Discovering Hidden Cenotes in Tulum: Embrace Tranquility Away from the Crowds
Welcome to Tulum, where Bohemian life meets nature, and you can escape from stress and connect with yourself. And what better way to achieve that than exploring the secret cenotes in Tulum? These hidden treasures invite you to immerse yourself in a world of tranquility and adventure, far from the crowds.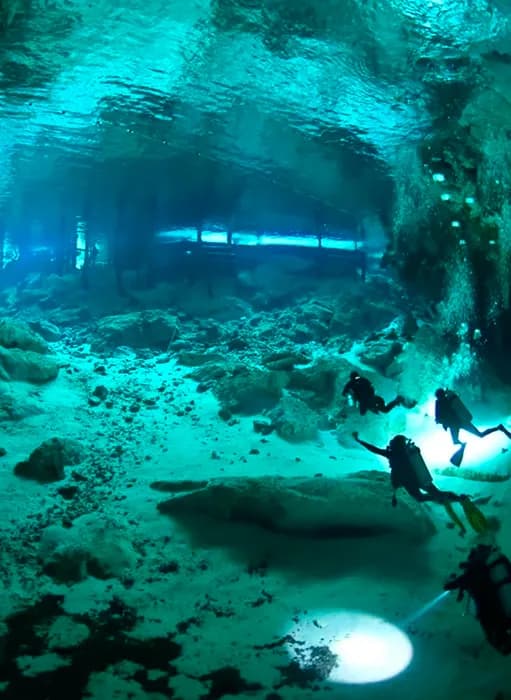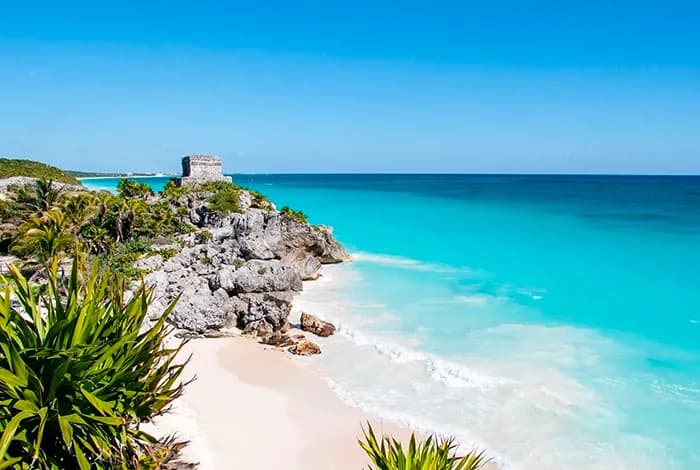 Tulum, known for its magical atmosphere and perfect fusion of Maya jungle and white sandy beaches, is a destination that captivates travelers seeking an unforgettable escape. Here, you can enjoy a peaceful life, surrounded by the natural beauty of the surroundings, where every detail is designed to soothe your senses and nourish your soul. If you want to experience the beauty of Tulum, why not visit one of its highlights, the cenotes.
The cenotes, sacred freshwater sinkholes that connect to underground rivers, are a natural treasure scattered in the Yucatan Peninsula's jungle. These unique geological formations offer an immersive experience amidst the jungle and provide an unparalleled sense of peace.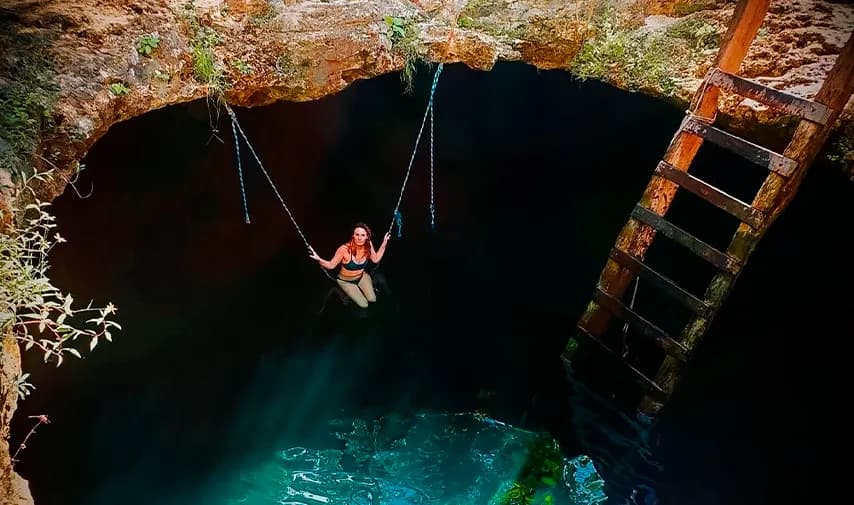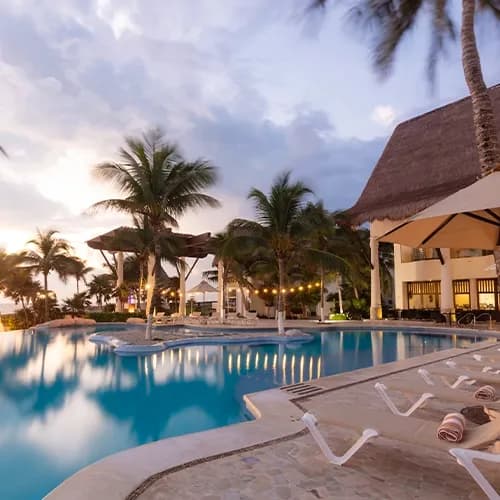 The Top 5 Cenotes near Tulum
Dos Ojos Cenote
Immerse yourself in the crystal-clear waters of Dos Ojos, one of the largest underwater cave systems in the world. With its stunning stalactites and stalagmites formations, this cenote is perfect for snorkeling and diving.
Gran Cenote
Discover the hidden paradise of Gran Cenote, where crystal-clear pools of water invite you to swim and explore. Here, you can observe tropical fish and underwater rock formations while enjoying the serenity of this place.
Cenote Calavera
If you're looking for an exciting experience, Cenote Calavera is perfect for you. With its skull-shaped entrance, this cenote challenges you to jump into the water from different heights and live an adventure full of excitement and fun.
Cenote Caracol
Surrounded by lush vegetation, Cenote Caracol offers you the opportunity to enjoy crystal-clear waters and breathtaking landscapes. Here, you can swim, snorkel, or simply relax in the tranquil natural beauty that surrounds you.
Zacil-Ha Cenote
Plunge into the turquoise waters of Zacil-Ha, a cenote where natural beauty blends with adventure. With its jumping platforms and snorkeling areas, this place offers you the chance to enjoy exciting moments and explore its fascinating underwater fauna and flora.
Each of these cenotes provides a unique and special experience. Some are tranquil, ideal for relaxation and connecting with nature, while others offer thrilling activities that invite you to explore and discover a fascinating underwater world.
Stay at a Hotel near Tulum
After a day full of adventures in Tulum's cenotes, it's time to relax and enjoy the luxury and comfort of a unique hotel. **Kore Tulum Retreat & Spa Resort **offers everything you need to continue your experience of tranquility and adventure in a paradisiacal setting. Located on a cliff with breathtaking views of the Caribbean Sea, this resort offers a wide range of services and amenities like no other.
Imagine enjoying a luxurious spa with rejuvenating treatments that transport you to a state of total relaxation. Or perhaps you prefer to unwind by the infinity pool, surrounded by lush tropical gardens. Kore Tulum Retreat & Spa Resort is the perfect place to live an unforgettable experience in Tulum.
So, don't wait any longer, discover Tulum's secret cenotes, and when it's time to rest, stay at our hotel.
Stories from the Mexican Caribbean.
Carretera Tulúm-Boca Paila Km 3.8 LT 48 C.P. 77760 México